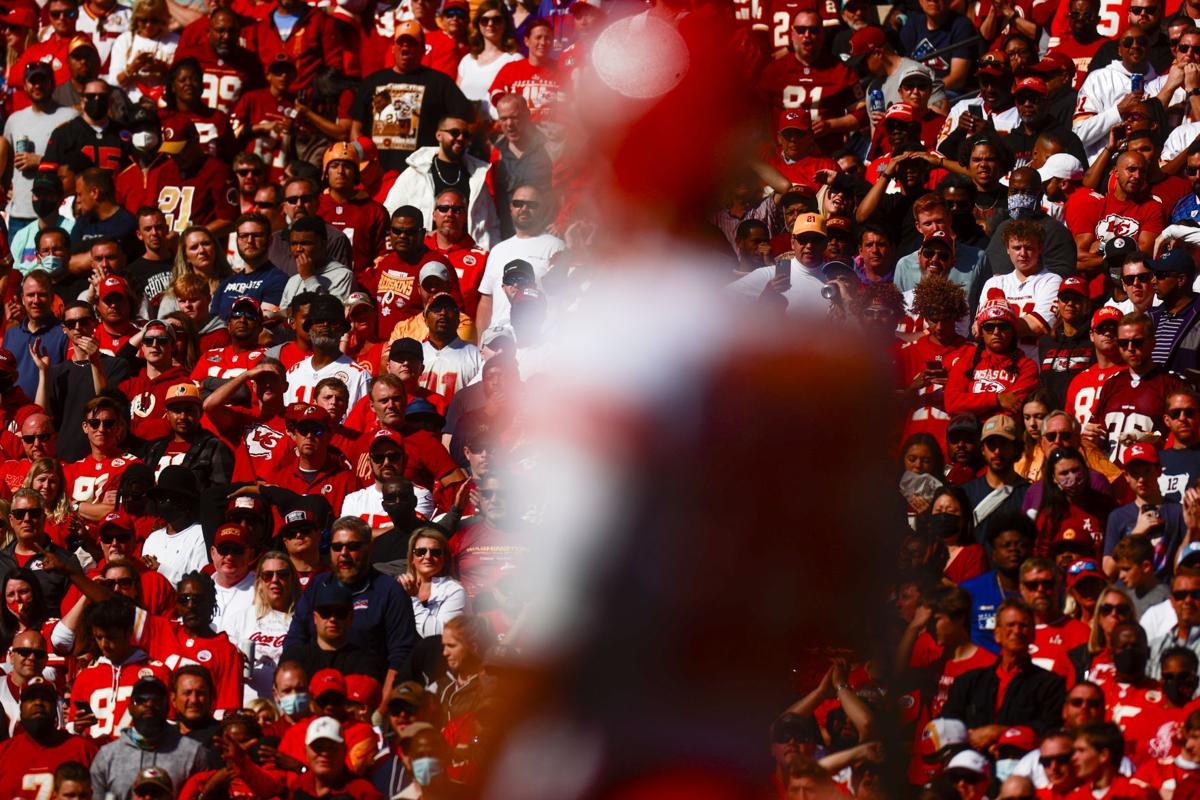 At the midway point of the season, Washington is struggling to pick up wins on and off the field.
The team ranks dead last in the NFL in attendance, both as a percentage of stadium capacity and total number of fans attending.
But the team has filled one promise to its season-ticket holders — protecting the value of their seats.
As Washington went to great lengths to protect its sellout streak a few years ago, the market was flooded with cheap and free tickets, and fans could often score seats on secondary sites like StubHub for $10 or less the morning of a game.
Those days are gone. For Sunday's game against Tampa Bay, FedEx Field will not be filled to capacity, but it'll still cost a pretty penny to watch Tom Brady and the Bucs, just as it has in Washington's first four home games.
Face value for an upper-deck ticket is $115, and the team has run a handful of promotions where it has waived the service fees traditionally charged by Ticketmaster.
As of Thursday, resale seats were $80 through Ticketmaster and $92 through StubHub, but both came with fees that pushed them above the $115 face-value price.
The decision to keep supply tight helps protect season-ticket renewals, since fans know their tickets will retain value over the course of a season, even if the team struggles.
Washington's struggles are reflected in the attendance figures. So far this season they've had 204,330 fans attend four home games, which ranks last of the 32 NFL teams (the winless Lions are right behind them with 208,185 fans).
As a percentage of capacity, Washington is filling the stadium at a 75.5% rate, far and away the league's worst.
This comes after removing tens of thousands of seats in recent years. The stadium's new capacity is 67,617, or a touch more than what Lane Stadium in Blacksburg holds.
Down the road, the New York Giants have had similar struggles, but are filling their stadium at an 89.6% rate, still one of the league's worst numbers but well above Washington.
Only two NFL teams are selling less than 85% of their seats (the Lions and Washington), as most markets are reporting a surge in ticket sales after a fan-less season due to the COVID pandemic created pent-up demand for live sporting events.
Asked about the issues on Wednesday, Washington coach Ron Rivera said he knows the team needs to deliver.
"Well, the bottom line is you've got to win," he said. "That's the truth of the matter. And I know that. I understand that.
"Winning is important. It makes things a lot better. It makes things taste better on Monday mornings, and that's just the way it is. I know it, I understand it. And I know that's what our fan base wants — they deserve a good product out there. And that's what we're trying to do. We're trying to go out and play to the best of our ability. We're trying to play to win. Because it's really about winning football games. You win football games, you'll fill that stadium up."
(804) 649-6546
Twitter: @michaelpRTD