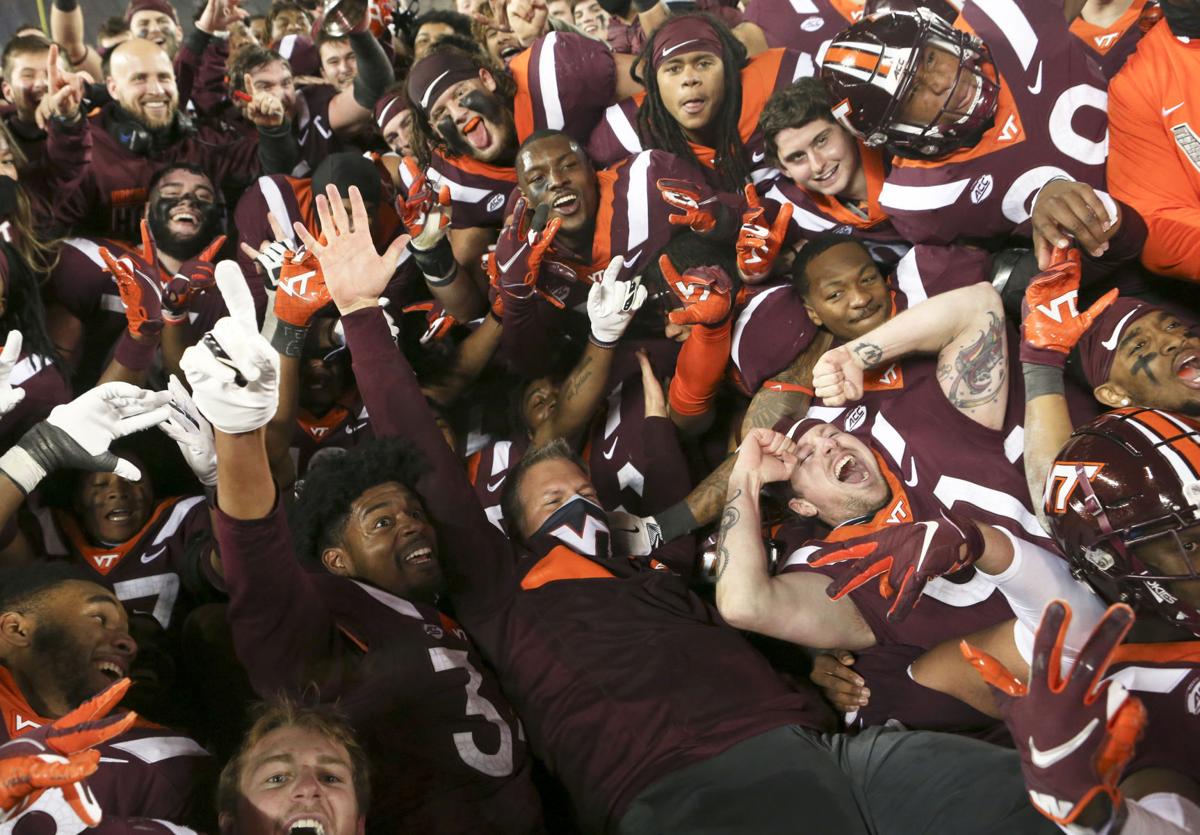 The email arrived Saturday night, a week ahead of the annual Commonwealth Cup football game: Virginia and Virginia Tech will kick off at 3:45 p.m., with the ACC Network providing exclusive television coverage.
Since the network airs multiple games each week and at least 40 per season, the news was expected. But its timing and substance remain problematic.
In exchange for more than $1 billion annually in rights fees, the ACC and the other Power Five conferences long ago abdicated football programming to networks such as ESPN and Fox.
So each Monday during the regular season, fans, media and coaches await the lunchtime announcements of kick times and television designations for games 12 days out.
Never mind that sports' most coveted television property, the NFL, unveils a complete schedule of game times more than three months before the season starts, with minimal deviations as the year unfolds. Never mind that other pro sports, plus college basketball, operate in a similar, fan-friendly way.
College football is different, so much so that the networks are allowed a fixed number of "six-day holds," meaning they can withhold game times and network assignments until six days before kickoff. The practice is especially prevalent late in the season as stakes rise.
From the television perspective, this makes perfect sense. The longer network executives wait, the better they can place the most compelling games in windows they believe will attract the largest audiences. Better ratings equate to higher ad rates and revenue.
But the six-day holds inconvenience ticket-buying fans, legions of whom travel long distance to watch their teams. Do you book a hotel for Friday, Saturday or both? Do you consider round-tripping Saturday? And what about planning the tailgate?
Never are the six-day holds more inconsiderate than Thanksgiving week, when folks gather with family and traffic is suboptimal. Would it be too much to ask the benevolent networks to lock in Thanksgiving weekend game times before the season so fans can plan accordingly?
Spoiler alert: The answer is no.
But there we were Saturday, learning the times for Virginia Tech-UVA, Wake Forest-Boston College, Kentucky-Louisville and Pittsburgh-Syracuse, plus two games each involving the Big Ten and Pac-12.
Like the ACC, the Big Ten and Pac-12 have dedicated cable channels, and all three have endured distribution hassles, the Pac-12 since its network debuted nine years ago. Launched in 2019, the ACC Network's carriage already exceeds the Pac-12's, but that's of no solace to Xfinity/Comcast customers.
As we've often discussed, Comcast, the largest cable provider in Virginia and the United States, does not offer the ACC Network, which is a joint project between the conference and ESPN, the latter owned by Disney. Since Comcast had a contract in place to carry Disney's portfolio of channels prior to the ACC Network's start, the conference and ESPN knew a carriage deal was unlikely for the 2019 and '20 football seasons.
That hope was evident at the conference's preseason football gathering in July. That's where new ACC commissioner Jim Phillips announced that the ACC Network would televise two high-profile October games — Boston College at Clemson, and Notre Dame at Virginia Tech.
But those contests, indeed 12 of the regular season's 13 weeks, have transpired without a Comcast agreement, a striking void for the ACC, but largely out of its control as Disney and Comcast negotiate.
Comcast subscribers could change TV carriers, or rely on friends and sports bars for their ACC Network games, but that's a big ask, especially for folks who are hesitant to cut the cord and transition to streaming services.
"We've had some great wins this summer with Mediacom and NCTC [National Cable Television Cooperative]," Phillips said in mid-October, "which provided some new distributors to carry the ACC Network. Then recently we were able to renew our deal with Altice. So we're down to Comcast, and I am really optimistic about where that's going, but nothing of substance today. I just know we're getting really close."
After this week's games, each of the ACC's 14 football teams will have played on the network at least three times this year, Duke, N.C. State and Syracuse six times each. Saturday marks the fifth ACC Network appearance this season for Virginia and Virginia Tech and the second consecutive year their clash has landed on ACCN.
The Comcast dilemma has become so pressing that Hokies athletics director Whit Babcock referenced it during his news conference last week regarding the dismissal of football coach Justin Fuente. He said he envisions a Comcast deal increasing league revenue substantially enough for Virginia Tech to fund enhancements to football's operating budget.