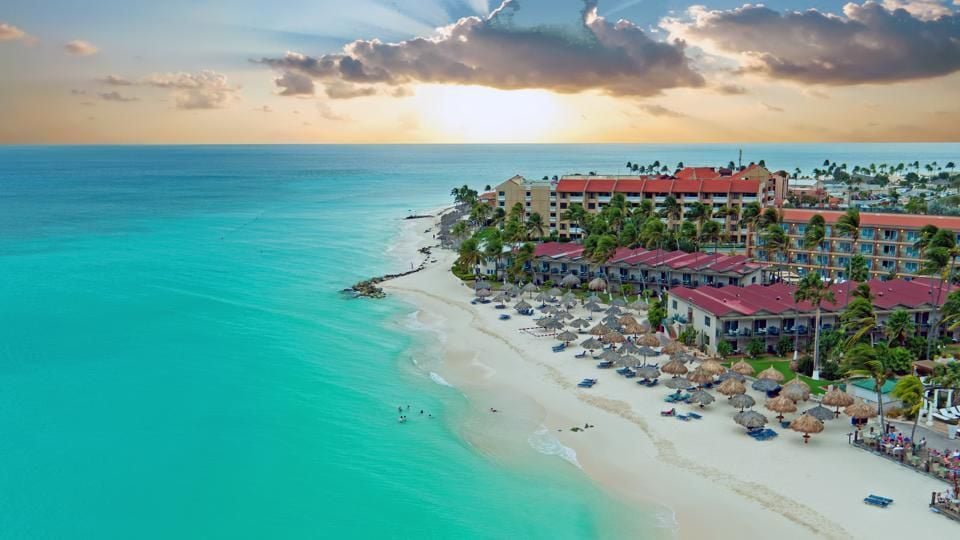 Miles and points junkies play a fun game called "chase the fare." If you're not familiar, when some crazy low airfare comes up, you don't think, you just book… and then figure out what you will do when you get there. It's why you'll see bunches of folks on Twitter going to and from places like Khartoum within a short period of time.
To the average traveler, especially if you travel with family, it's just a weird way to spend your precious two weeks of vacation a year. I get that. But defaulting to what you have always done isn't great, either. When you think about your next trip, I want you to think about the experience you want first, then choose a deal that matches your ideal trip.
A Brief Rant
Here in the DC Suburbs, I spent years at little league games, girl scout meetings and the bus stop having a variation of the same conversation:
Friend: "Going anywhere this summer?"
Me: "Yes, we're headed to (Japan, Ireland, Chile…)"
Friend: "I wish we could afford that, we'll probably just book a week at the beach"
The first ten times I had this conversation, I tried to explain that with miles, points and a bit of imagination, I was going to spend less, sometimes much less, than a high season week at the beach would cost.
Some folks have a tradition or just love their annual beach trip. I'm not throwing shade on that—you do you. But folks who book that beach week because they think they can't do anything else, I'm talking to you. For your next trip I encourage you to expand your horizons a bit and consider what you might be able to do if you supplement with miles and points or even if you take advantage of the right fare sale at the right time.
Here's where I ask you to take a page from the fare chasers. I don't want you to go quite as far down the road to the loony bin as many of the travel hackers I've met (and I say that with love), but one thing they've got right is flexibility.
Chasing the Experience
A few years ago my family of four looked at our desires for our next trip and decided we wanted an active trip in a beautiful destination and a room with a pretty view. Using that criteria and our budget of $2,500, I set to work.
I should start by saying that our trip had to occur during the first two weeks of August because of school and work constraints. If you've ever tried to book a mid-Atlantic beach vacation in August you know I could have easily spent my entire $2,500 in a week at a mid-level hotel on the beach.
Spoiler alert: We did not stay at the Holiday Inn in Ocean City, MD.
What if I used points for our mid-Atlantic beach trip instead? How about the Outer Banks?
Spoiler alert: We didn't do this, either.
Instead, we flew first class to our destination, then spent two weeks with a volcano view, ziplining then sampling the wares at a coffee plantation, eating tropical fruits, boat touring and enjoying the Pacific on black sand beaches. The total all in cost for airfare, food, private tours and a two bedroom gorgeous condo in an upscale hotel with a pool, gardens and activities? $2,500. No miles or points involved except the status match that got us the free upgrades.
Where did we go, Hawaii? No. Guatemala.
I'm not going to tell you that going to Guatemala is exactly like going to Hawaii. For one thing there aren't any Mayan temples in Hawaii. But by focusing on the experiences first, I was able to create a jam packed trip that fit our family for a lot less than a week eating Boardwalk Fries at the Holiday Inn.
The Checklist
Now that I've planned twenty years worth of trips, I've gotten pretty good at figuring out what kind of experience I want to have. If I'm a bit stumped, I use this checklist to help me narrow down the possibilities:
When am I going and for how long? How much flexibility in dates?
Will my destination be determined by the climate or the seasons?
Do I want an active trip or a restful one?
Urban, rural, beach or a mix?
One destination or moving around?
Luxury or simplicity?
Developed or developing region?
Any current events I need to monitor?
What is my cash budget?
What is my miles/points budget?
Are there any sweet spots in my miles/points programs that fit the above criteria?
Once you've completed your checklist you can start monitoring airfare and loyalty program specials. When you find one that matches your criteria, buy it without hesitation.
For instance, say you decide you want a one week beach vacation in October traveling from the East Coast.
Since your trip is only a week, you decide Asia, Southern South America and Polynesia are too far away.
Since it's October, you decide European beaches will be too cold.
Also since it's October, you want to avoid Florida, much of the Caribbean and Central America due to hurricanes.
You need to keep an eye on Covid-19 regulations in your destination and need the trip to have a flexible cancellation policy.
You want to keep your cash expenses as low as possible, but you have 300,000 Delta miles, 500,000 Hilton Honors points, and 200,000 American Express Membership Rewards.
At this stage you can start to narrow down your destination choices. Ones that fit include northern South America, Carribean islands out of the hurricane zone (Aruba, Bonaire, Curacao) and Panama.
You want to stay in one destination and prefer a restful, luxury experience. You'd be happy not to leave the resort.
You're flexible whether it's developed or developing as long as your resort is luxurious.
At this point you can take a quick look at Hilton's website to see if any resorts in the above places might match the list above. You find that the only Hilton resort that matches the beach resort perfectly is in Aruba, but there's also a Waldorf Astoria in Panama City that will have a luxury experience and nice views, but in a more urban setting.
If you're still a few months out, you could use this as incentive to pick up a new card. Marriott will even let you reserve a room with points you don't have yet. Award Mapper is a good resource to help you find award hotels, sorted by chain, in a specific location or region—though you should always double check the rates on the hotel's website as Award Mapper is not always up to date with hotel category changes.
You can also buy Airbnb gift cards with American Express Membership Rewards points at the rate of one cent per point. It's not the most lucrative rate out there, but will provide you with even more options.
If you see a fare sale with a flexible ticket to one of your choice locations at this point, you're good to go. You can also check miles prices at this point and book anything that matches your criteria. But what if you don't find a match?
The good news is that now that you know what you want, you can start monitoring fare sales and award specials to any of the other destinations on your short list. If you find a good enough sale, using Membership Rewards for your lodging will balance out the trip nicely.
Bottom Line
When most folks plan travel, they tend to think of the "where" first, then try to find the best deals to that specific destination. On the extreme other end, you'll find those who focus on "how much" and book the cheapest fare they can find to pretty much anywhere.
I propose a middle way: focus on the "what." By starting with what you want to do and how you want to feel, you can focus your precious time and resources on what most matters to you.
More from Forbes Advisor