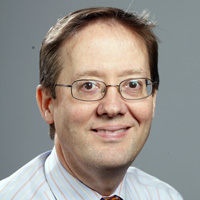 Henrico and Chesterfield counties are shaping up as key areas of debate as Virginia's redistricting commission takes its first crack at redraw…
Former President Donald Trump, saying "Virginia is very, very winnable," on Wednesday night called in to a GOP "Take Back Virginia" rally in H…
Former President Barack Obama will campaign in Richmond with former Gov. Terry McAuliffe on Oct. 23, in the waning days of Virginia's tight ra…
Virginia elections officials are working to alert voters that absentee ballots cast in this fall's election require witness signatures.
Former President Donald Trump warned GOP gubernatorial nominee Glenn Youngkin on Thursday that he needs to fully embrace Trump's "MAGA movemen…
A new poll from the University of Mary Washington signals tight contests for Virginia's statewide offices, with signs of momentum for GOP cand…
Virginia's new redistricting commission, concerned about a hastening deadline to produce maps of legislative districts, is scrapping its regio…
Former Gov. Terry McAuliffe leads Republican Glenn Youngkin outside the margin of error, according to a new poll from Christopher Newport University.
Virginia is one of 10 states with no contribution limits on individual donors to political candidates and one of just five with no limits on c…
Rep. Rob Wittman of Virginia and Rep. Elise Stefanik of New York, both GOP members of the House Armed Services Committee, are calling for a commission to review the 20-year U.S. tenure in Afghanistan.
View all