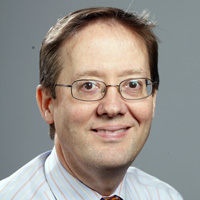 Cameron Webb, the Democrat who is trying to capture a GOP seat in Virginia's sprawling 5th congressional district, outraised his Republican op…
A state panel charged with recommending a replacement for Virginia's Robert E. Lee statue at the U.S. Capitol has set a Nov. 17 public hearing…
Sean Perryman, president of the Fairfax County NAACP, formally announced his Democratic bid for lieutenant governor on Tuesday, calling for mo…
Tuesday is Virginia's voter registration deadline in a year in which about 1 million Virginians have already cast their ballots.
In December, a state commission will recommend a noted Virginian to the General Assembly to honor with a statue at the U.S. Capitol, replacing…
Former Del. Tim Hugo, R-Fairfax, has formally announced his campaign for lieutenant governor, saying Republicans must offer Virginians "a clea…
GOP U.S. Senate candidate Daniel Gade is criticizing Sen. Mark Warner, D-Va., for appointing Richmond Circuit Judge Bradley B. Cavedo to the b…
Sen. Mark Warner, D-Va. and Republican challenger Daniel Gade on Saturday faulted President Donald Trump for not clearly calling out white sup…
A week after his own positive test for COVID-19, Gov. Ralph Northam says he feels fine and has no symptoms.
Virginians will soon have opportunities to voice their views on who the state should honor with a statue at the U.S. Capitol to replace that o…
View all