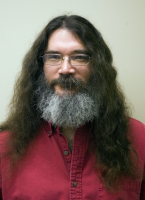 Dave Lawrence
Sports Editor
MECHANICSVILLE – Saturday night, the party was on. The RVA Relays returned to Pole Green Park, and local runners held their own against teams …
MECHANICSVILLE – Michael Townsend is back, for now at least, at the helm of the Patrick Henry boys volleyball team. The Patriots welcomed him …
GLEN ALLEN – Patrick Henry set out to get back in the win column after a loss at Hermitage the week before, and the Patriots wasted little tim…
MECHANICSVILLE – Hanover pounded visiting Mills Godwin Friday night, amassing more than 450 yards total offense as it rolled to a 51-28 victory.
NASCAR announced its 2022 schedule Wednesday, and, in keeping with the NextGen theme it has adopted for the new line of cars, there will be pl…
RICHMOND — By the time NASCAR hits its Cup Series playoffs, one would expect the 16 contenders for a national title to be at the top of their …
GLEN ALLEN – One could make a lot of money selling the close shave at the finish of the Hanover County Quad Wednesday.
MECHANICSVILLE – Henrico's football team visited Atlee Thursday bearing gifts, and the Raiders were not in the least bit shy accepting them.
The Richmond Kickers were hoping for a win against North Carolina FC at City Stadium Saturday night. Unfortunately, they had to settle for two…
MECHANICSVILLE – After a week of aborted debuts caused by weather and incomplete rosters, all four county high school golf teams have begun th…
View all