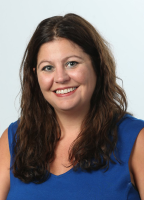 Karri Peifer
Bio

Features and dining editor, deputy web editor and, of course, covering all things Richmond dining news.
Pop's Market on Grace — the market and restaurant that brought back to life the former Cokesbury bookstore building at 417 E. Grace St. — is c…
There's a new owner in town for one of Richmond's most iconic restaurant spaces: 3rd Street Diner.
This year's farmers market season kicks off Saturday and for the first time in 14 years, Richmond's largest and most popular one will start in…
Restaurants in Virginia can open their bars to customers for the first time in more than a year thanks to a sudden, unannounced change that ca…
Virginia's hospitality association is launching a jobs board and training program to help Richmond-area restaurant and hotel industries recove…
"We were in the business of hospitality, but we were forced to be security guards, sanitation experts, and punching bags for guests who didn't value our lives enough to simply wear a mask while talking to you."
If you want further proof that the long nightmare of our pandemic year is inching closer to an end, Friday Cheers is back.
The Virginia Alcoholic Beverage Control Authority is holding its now sixth somewhat-annual lottery for bottles of Pappy Van Winkle, the celebr…
Luis Montesinos is still trying to learn his way around Richmond. The chef and D.C. native relocated to Richmond in December fresh off of work…
The parent company of Sedona Taphouse — the nearly 10-year-old Richmond-based craft beer bar and Southwest cuisine-inspired restaurant chain —…
View all