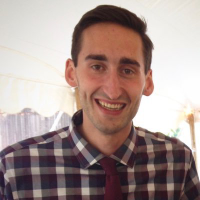 Mark Robinson
Bio

Mark Robinson covers Richmond City Hall.
The Richmond City Council will weigh a new measure banning guns from the public right-of-way at events held in the city that require a permit.
Richmond Mayor Levar Stoney speaks during a press conference Friday morning at the Hull Street Library to announce the city's mask distributio…
As COVID-19 cases continue to spread in Richmond, the city has launched an initiative to make it easier for residents to get masks, free of charge.
Richmond Mayor Levar Stoney wants state lawmakers to legalize marijuana when they take up criminal justice reforms during a special legislativ…
Businesses, nonprofits and commercial property owners who suffered damage during the recent civil unrest can seek aid through a new city grant…
A 2-year-old girl was shot early Wednesday in Whitcomb Court in Richmond's East End, the latest wounding of a young child in a recent wave of …
The council decision triggers an offering period during which museums, historical societies, localities and other groups can submit proposals for the statues.
The Richmond City Council on Monday is scheduled to approve part of a slate of new appointees to the Richmond Redevelopment and Housing Authority Board of Commissioners. The nine-member body sets policy for, and could chart redevelopment of, the city's roughly 4,000 public housing units, home to some of the region's poorest families.
The Richmond City Council has taken a step toward establishing a civilian review board, a key police reform that protesters have demanded duri…
A South Richmond street will remain named for a Confederate leader — for now.
View all