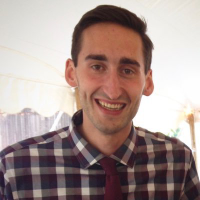 Mark Robinson
Bio

Mark Robinson covers Richmond City Hall.
Tenant advocates worry the fate of an imperiled federal eviction moratorium could spur confusion or panic for renters across the state, even a…
Between the foul smell emanating from the vacant apartment next door to hers, the roaches that creep into her home, and the leaky tub that pou…
Flush with federal aid, Virginia paid out $153.6 million worth of rental assistance between last July and early April to households facing evi…
With one public housing redevelopment ramping up in the East End, the Richmond Redevelopment and Housing Authority wants to lay the groundwork…
Dozens of city-owned properties could eventually change hands under a plan Mayor Levar Stoney's administration is advancing that a Richmond Ci…
The Jackson Ward of Annie Blount's childhood is no more.
The shelter of last resort for the Richmond region's homeless population is ending operations next week.
A federal judge has approved a six-figure settlement between the Hopewell Redevelopment and Housing Authority and current and former tenants w…
The Richmond Redevelopment and Housing Authority says its plans to move forward with the redevelopment of Creighton Court this year could sput…
View all