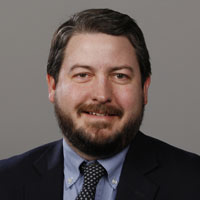 State lawmakers who want to bring new gambling machines to Virginia convenience stores and restaurants took a private jet to Illinois with com…
GOP gubernatorial nominee Glenn Youngkin and his wife last year successfully petitioned Fairfax County to designate their horse farm as an agr…
Some people in central Virginia are preparing to fight a plan to put a natural gas pipeline through their properties that would serve a yet-to…
Lawmakers in charge of ensuring Virginia is adequately treating people with mental health problems heard directly Thursday from the state offi…
The developer of a proposed natural gas plant in Charles City County said Friday that it is no longer pursuing the project.
Virginia should receive at least $80 million as part of a pending agreement between 15 states and Purdue Pharma, the prescription drug maker t…
Grindly Johnson attended segregated schools. Virginia's Massive Resistance to school integration forced her high school in Chesapeake to close.
Most new laws approved earlier this year by the Virginia General Assembly go into effect on July 1.
The Richmond GOP filed a complaint to police and the commonwealth's attorney alleging "serious election fraud" against a former GOP candidate …
View all