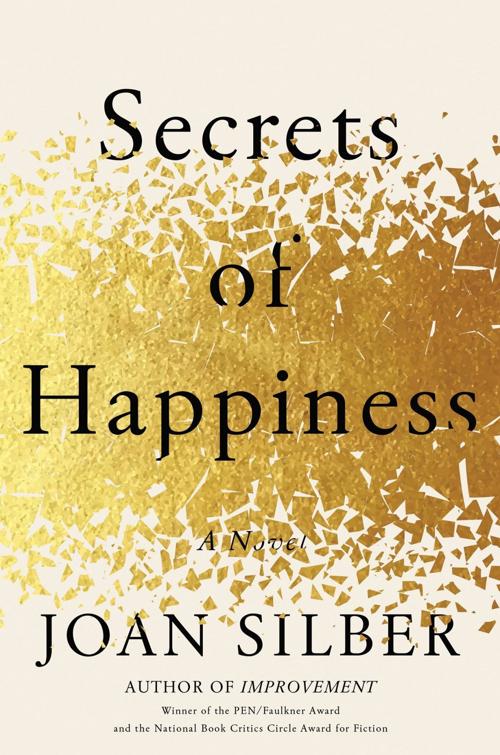 Evidently, we have an inalienable right to pursue happiness. Finding it is another matter. But if we're failing, it's not for lack of interest. The market for self-help books has been growing at double-digit rates for years.
Try searching for Joan Silber's new novel, "Secrets of Happiness," and you'll have to paw through a pile of similar titles from Lucy Diamond, Eckhart Tolle, Billy Graham and others. Depending on your guru of choice, there are seven, eight, 10, 12, 48 or 100 "secrets of happiness." Many of these authors agree that the secret is "simple," but there's no consensus on whether the secret is revealed by the Danish, the Japanese or your dog.
The science is unsettled, and that's pretty much the point of Silber's novel.
Her "Secrets of Happiness" looks like a series of linked stories, but it's more like a roulette wheel in print: Each chapter spins to some other character in a large circle of possibilities. It takes only a moment to get your bearings, and the disappointment of leaving one narrator behind is instantly replaced by the delight of meeting a new one. The relationships between these people are sometimes close, sometimes tenuous, but every one of them is looking for the secret to happiness. (Spoiler alert: They do not all find it.)
The prime mover in this universe of stories is a manufacturer of women's garments, who regularly travels from New York to Thailand. His family discovers that he has a Thai mistress and family not far away from their big Manhattan apartment. In fact, Mom No. 2 is the hostess at a Thai restaurant they frequent in Queens.
"Married thirty-two years," says Mom No. 1 to anyone who will listen. "I feel crazy." Her philandering husband feels "put upon by all the fuss."
The first story is narrated by Ethan, a son from the first marriage, who finds this revelation about his parents baffling — and not just for what it suggests about his dad's covert love life. "Our mother had now become a mystery to us," Ethan says. "Just when we'd gotten used to our father." Mom quits her job and heads off to Thailand to teach English with no plans to come back.
"I thought my mother had found a way not to be bitter," Ethan says. "But I didn't know that I wanted to be inspired by any stellar methods of getting through a terrible breakup. I wanted to live the rest of my life without having to know this; I hoped to be coupled forever. I watched my mother anyway — how well she was doing without what we expected her to need, how much less she was at the mercy of all of us — and I saw that I was storing away the details for a rainy day or whatever."
So much rests on that tagged-on phrase " ... or whatever." These stories unfurl with such verbal verisimilitude that they're like late-night phone calls from old friends.
Whether we're hearing from the Thai American half brother in Queens, the girlfriend of a filmmaker in England or a taxi driver in Boston, Silber creates the illusion of a confession spilling out, propelled by each speaker's astonishment at life's strange turns. Unpretentious and unstudied, they find bits of profundity as if it were loose change behind the sofa cushions.