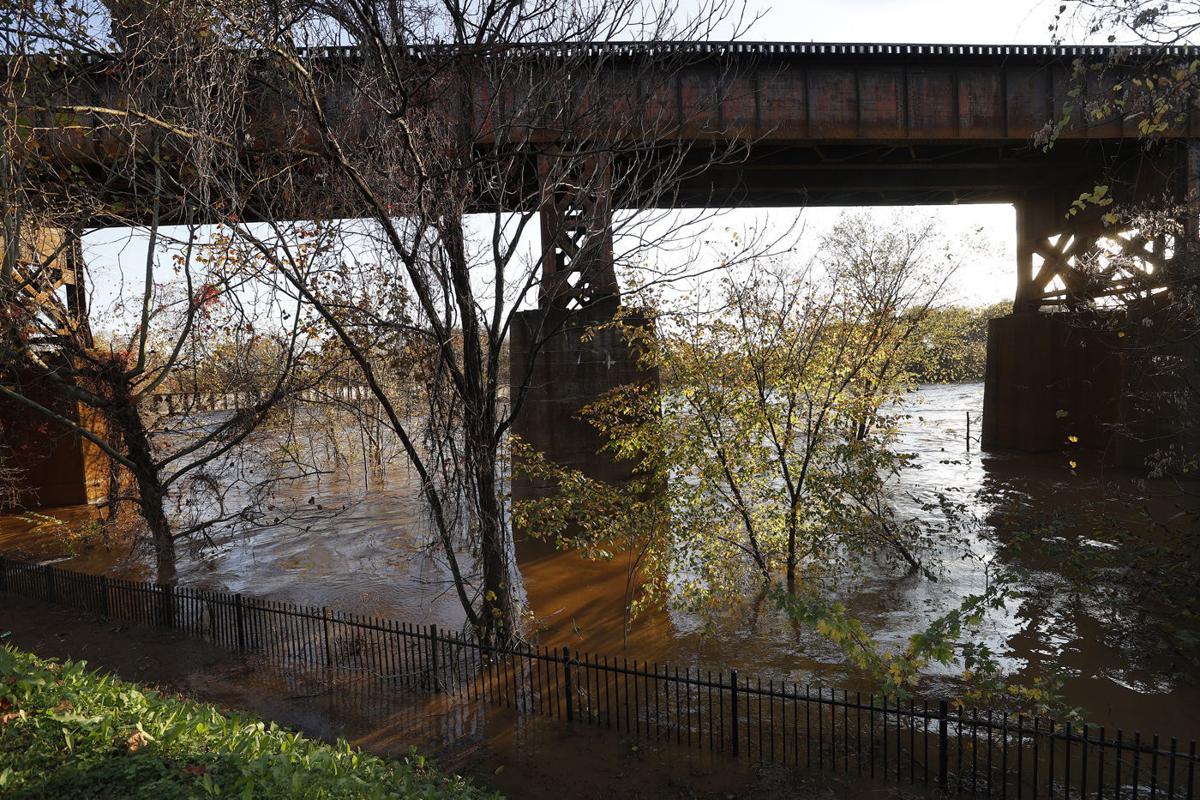 2020's weather across Virginia was a story of persistent — at times relentless — trends pushing us toward the top of the records for warmth and rainfall.
Rather than a single catastrophic storm, the main sources of misery compounded by the day or week, or sprawled over seasons.
These 20 statistical highlights for 2020 go beyond trivia. Some are memorable new benchmarks we'll reference in future years as we plan for what could be. Others are invisible but important waypoints in the trend toward a warmer and wetter climate. And some figures, especially rainfall, exist in a nuanced space where a combination of climate, changeable hemispheric patterns and randomly unlucky local storms were at work.
And some of the more interesting or fortunate things are what didn't happen in the last year.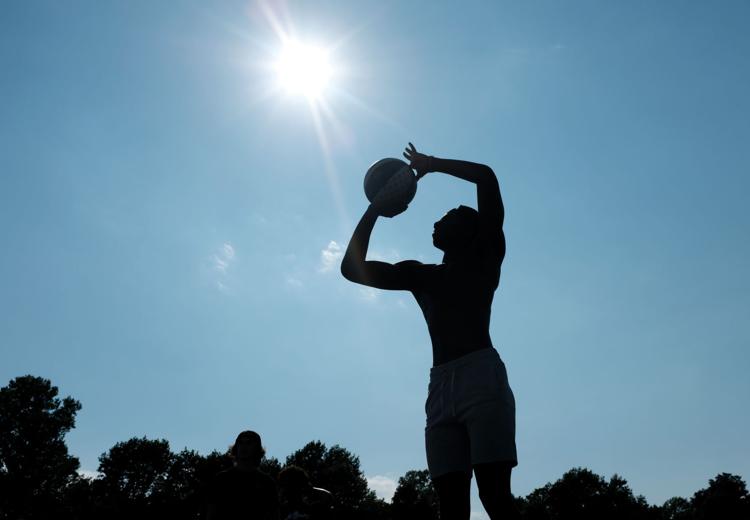 78.7 degrees, Virginia's average temperature during July 2020. That tied July 2012 as the state's record-hottest month of the past 126 years. Richmond averaged 82.9 degrees in July. That also tied the all-time hottest month in local records, August 1900.
62.65 inches, Roanoke's record-breaking annual precipitation in 2020. On Christmas Eve, the city passed the "old" record just set in 2018. Lynchburg also exceeded its record, also set in 2018, by 4 inches. Richmond did not see enough rain to reach the first-place ranking — thankfully. Here, it was a third-place finish just behind 2018. But plenty of other towns in Virginia will look back on 2020 as their wettest year, so it may add up to a statewide precipitation record. We will bring you an update in the coming weeks when 2020's figures are finalized.
60.7 degrees, Richmond's average temperature for 2020. We were on track for our hottest year through November, but December wasn't warm enough to keep 2020 atop the rankings. The average came in slightly below 2019 (61 degrees), but it still finished in the top five since 1897. The warmth wasn't evenly spread. 2020 was warmer than any other year when it came to average overnight lows, but just on the cusp of the top 10 for high temperatures.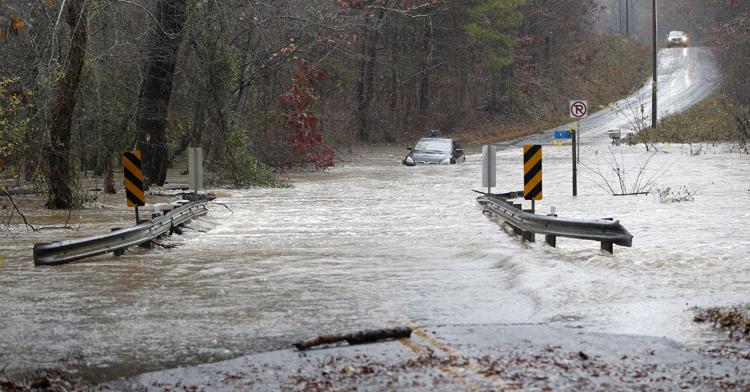 52 days during 2020 saw a flash flood warning issued for some part of Virginia. This was also the first year, at least going back to the 1980s, when flash flood threats appeared in every single month. The most active month was August. The National Weather Service relayed 689 flood and flash flooding reports throughout the year from 93 cities and counties. An overall damage estimate is not yet available.
44 consecutive years when the average temperature of the globe, across both land and sea, was warmer than the 20th-century average. 2020 is "virtually certain" to be one of the planet's hottest years of the industrial era, according to the National Oceanic and Atmospheric Administration. Depending on December's conditions, it could edge out 2016 to go down as the hottest year.
44 straight days during the summer when Richmond had a low temperature at or above 68 degrees. That period from July 3 to Aug. 15 was the city's longest uninterrupted streak of "tropical nights" on record, which contributes to higher cooling costs and greater heat stress for vulnerable people.
30 named tropical storms in the Atlantic Ocean basin in 2020, an all-time record. Of those, 13 became hurricanes and 6 had peak winds of Category 3 or higher.
25 days with 1 or more inch of rainfall at Richmond International Airport in 2020. That was a record frequency of heavy precipitation days there, and ties an all-time high count for the city set back in 1889 (though that year had more precipitation, overall). Seven of those days happened in August and four in December. Only March and May had none. Elsewhere in the state, weather stations south of Roanoke near the crest of the Blue Ridge had 29 to 33 days with 1 inch or more.
25 consecutive days at or above 90 degrees in Richmond, from July 10 to Aug. 3. That was the second-longest streak of 90s, and longest since 1995. Roanoke managed a record-breaking run of 29 days in the 90s in July. The summer heat peaked at 101 degrees in Richmond, 100 in Roanoke and 102 in Norfolk.
20 degrees, Richmond's lowest temperature throughout the entire year. Every year on record had at least one colder night in the 10s or lower except 1911, which also settled at 20. This is now the longest Richmond has gone without a low below 20 degrees: 700 days as of Jan. 2. In a similar fashion, the year's coldest high was only 36 degrees. Previously, every other year had at least one high at or below 35 (and most had 20s). Along with stubborn heat, missing cold weather is a factor that's driving up our annual average.
16 tornadoes in Virginia during 2020: Feb. 7 in Loudoun County; Aug. 1 in Botetourt County; eight in eastern Virginia during Tropical Storm Isaias on Aug. 4; two in Augusta and Albemarle counties on Aug. 6; two in southeastern Virginia on Sept. 29; and two in Suffolk on Christmas Eve. None was fatal, but the preliminary damage estimate was $22 million. Their damage paths affected 11 counties and independent cities, and put end to end would stretch about 95 miles long. Suffolk was hit by four tornadoes and Southampton County three.
14 daily records set or tied in Richmond in 2020 due to warm conditions, versus four for cold. Days with record heat have outnumbered those with record cold every year since 2003, a strong signal that our climate is warming.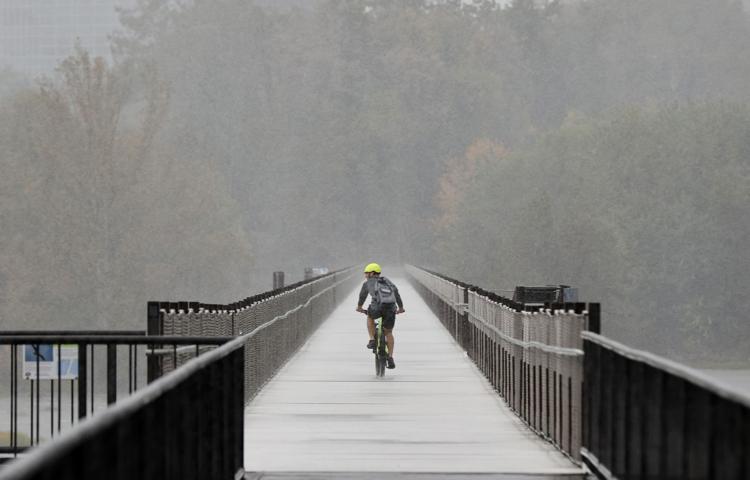 12 tropical storms and hurricanes made landfall in the mainland United States, more than any other season on record. That's also equivalent to the previous three seasons combined. A few others affected the Eastern Seaboard despite tracking offshore. Virginia saw rainfall from 10 systems or their remnants, several of which caused flooding.
11.19 inches of rain fell near Brandermill in Chesterfield County between Friday, Aug. 14, and the morning of Sunday, Aug. 16. This report from the CoCoRaHS network was the highest 48-hour total anywhere in the state during 2020, and the most intense rainfall in such a short time since Hurricane Matthew drenched Hampton Roads in 2016. That extreme rainstorm capped off two weeks of saturated weather in the metro area. Flash flooding hit hardest in Chesterfield and Colonial Heights that weekend. Pocahontas State Park saw extensive inundation; dozens of roads and highways were blocked by high water; and homes downstream from Falling Creek Dam were evacuated as a precaution.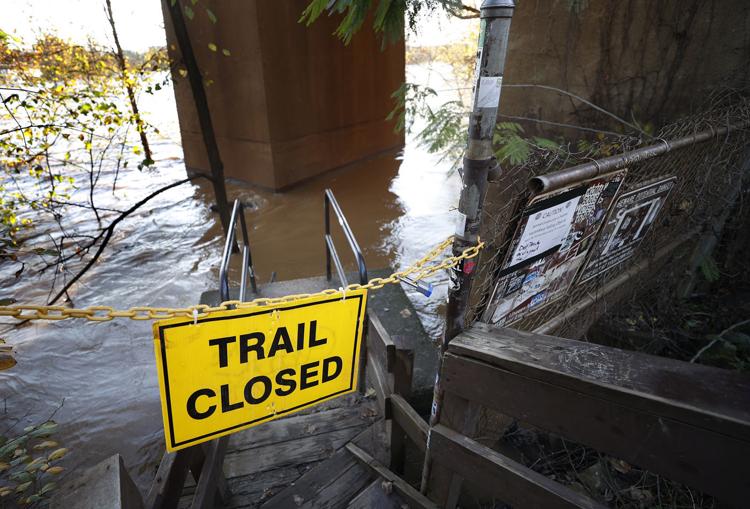 11 times when the James River exceeded the 12-foot minor flood stage at Richmond's Westham gauge during 2020. While it never came close to major levels, the river flooded more often than any other year in modern records. In 2018, Richmond saw 10 floods on the James. Another very wet year for the region, 2003, brought eight river floods in Richmond. The Nov. 13-14 flood crested at 18.33 feet at Westham, which was the highest level there since 2003. The forecast prompted two of Richmond's floodwall gates — Dock Street and Brander Street — to close as a flood precaution for the first time since the 1990s.
9 days without measurable precipitation. That's the longest Richmond ever managed to go in 2020 without more rain. Most years are able to dry out for twice as long at some point, and sometimes much longer. In fact, every other year on record had a longer rain-free stretch than 2020.
6.49% The peak area of Virginia affected by drought during 2020. In a year when wetness was so often the problem in our fields and backyards, there was one brief, small drought in the northern Piedmont in July. 2020 had the lowest extent of abnormally dry conditions across Virginia since 2004, according to the U.S. Drought Monitor archives.
1 degree, the difference between 2020 having Richmond's longest growing season, and the shortest one since 1988. The reason: It seemed like we claimed the record-earliest date for final spring freeze (March 8), but ended up with the latest spring freeze since the 1960s (May 10), thanks to a fluky dip in the jet stream. Fall's first freeze — Nov. 18 — was one of the latest on record. So despite it being such a warm year overall, the gap between the last freeze of spring and the first freeze of autumn was much shorter than usual at 191 days. Were it not for that one cold morning in May, 2020 would have gone 254 days between freezes, tying 1902 for Richmond's longest thaw on record.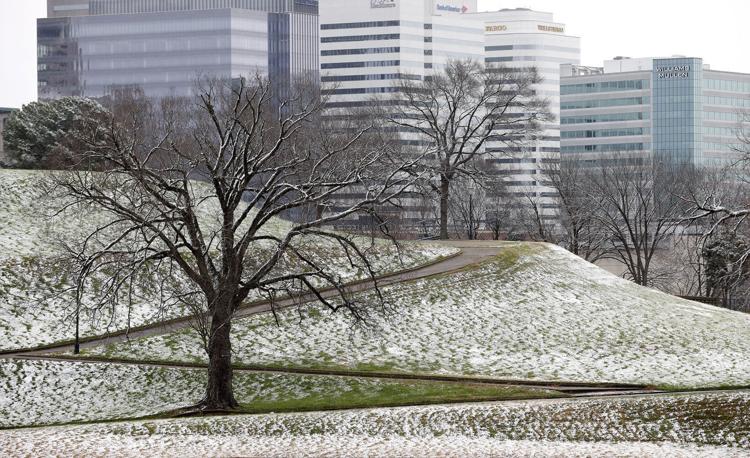 Zero days with 1 inch of snow depth measured at daybreak in Richmond. While we did see a couple of minor snowfalls on Feb. 20 and Dec. 7, they didn't add up to much or stick around for long. No-show winters have happened before, but 2020 was the first year of the 21st century when Richmond didn't wake up to a snowy-white ground on at least one morning.
Zero days with unhealthy air quality in Richmond. In fact, only one of the state's 23 monitoring sites had a day when the ground-level ozone average exceeded 70 parts per billion, the level considered unhealthy for sensitive groups. According to the Department of Environmental Quality, the state experienced 50% more days of good air quality than the previous five years, continuing a long-term trend toward cleaner air in the commonwealth.