How long it's been since the last tornado in each part of the Richmond region
Tornadoes can hit any part of central Virginia at any time of day, and any time of year.
As of March 2021, most counties saw their most recent strike during tornado outbreaks in 2018 or 2019. But some smaller cities have been spared for over a decade.
But these storms don't happen on an orderly schedule. The next tornado could appear in a place that was recently hit. Suffolk, for instance, dealt with six tornadoes in the past four years. Meanwhile, Charlotte County is nearly the same size and just as exposed to severe thunderstorms, but has not experienced a tornado in 38 years.
No matter how long it's been for your area, it's just as important to have a safety plan in place. Virginia's severe weather preparedness week is coming up from March 15 to 19, and the statewide tornado drill is scheduled for March 16 at 9:45 a.m.
After Richmond, other cities and counties are listed in alphabetical order.
Details come from post-storm damage surveys conducted by the National Weather Service in Wakefield.
Richmond: Sept. 17, 2018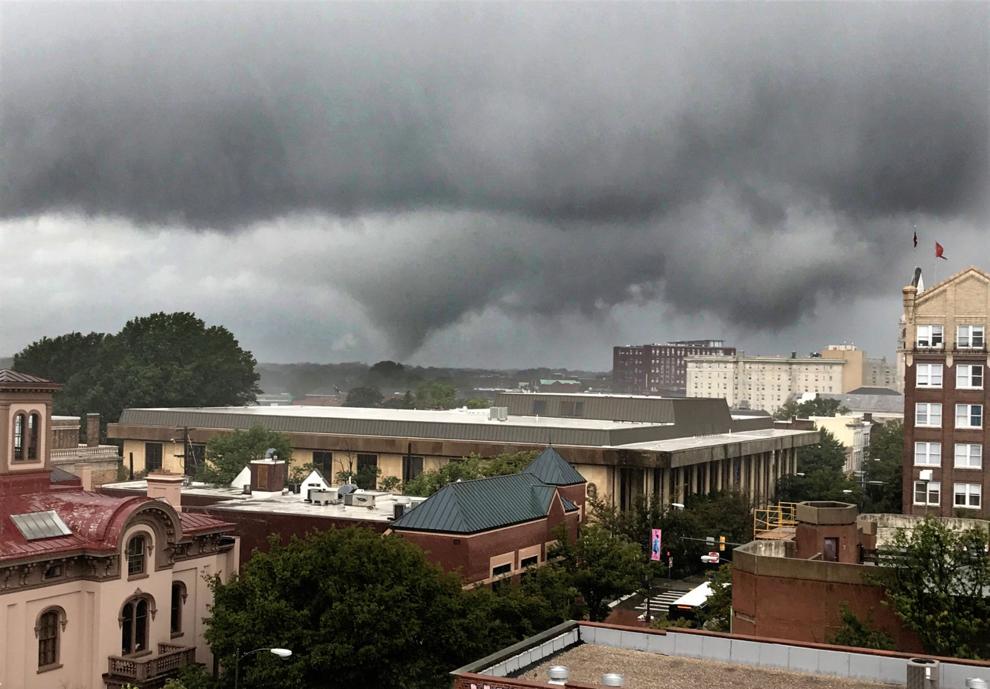 Amelia County: Oct. 11, 2018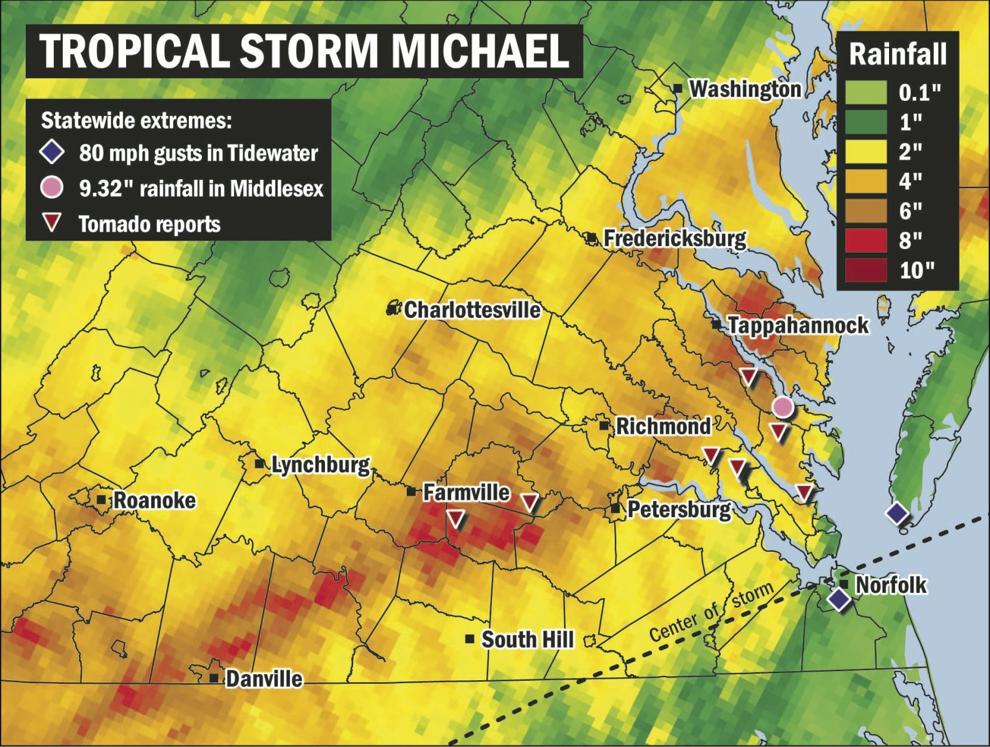 Caroline County: June 20, 2015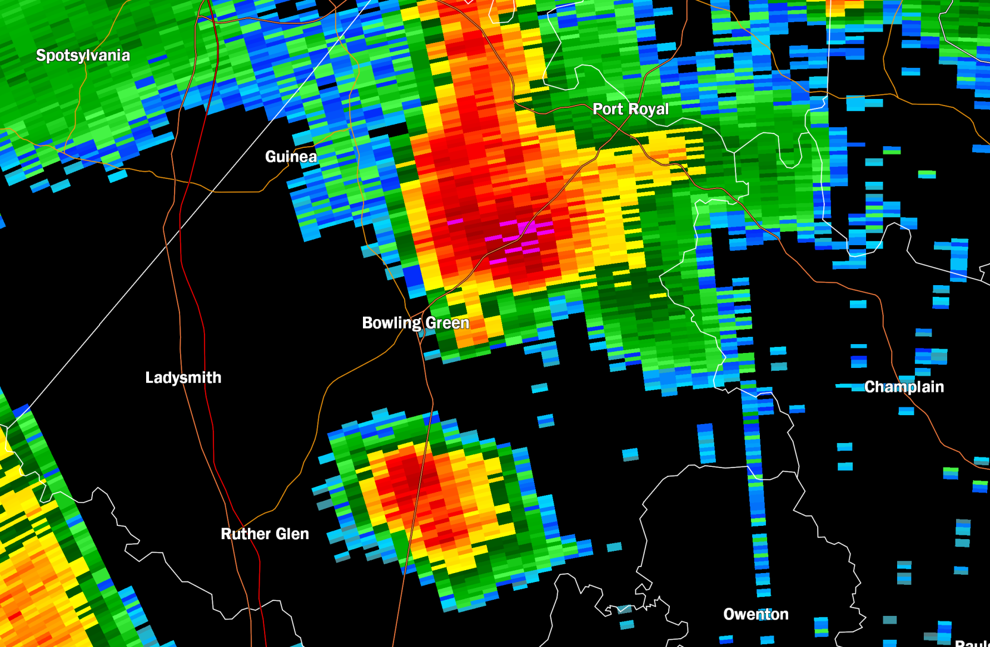 Charles City County: April 19, 2019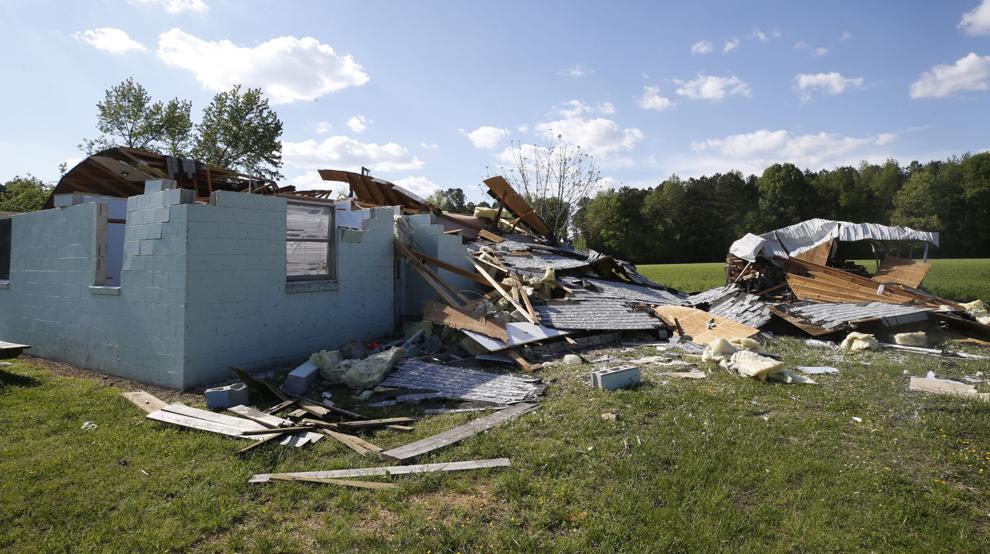 Chesterfield County: Sept. 17, 2018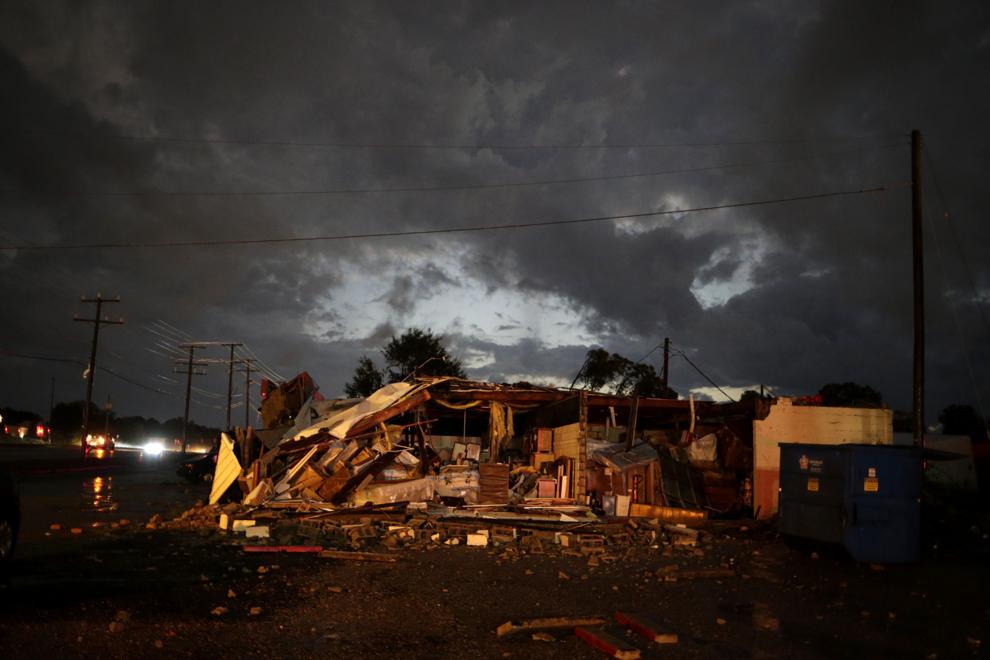 Colonial Heights: April 28, 2008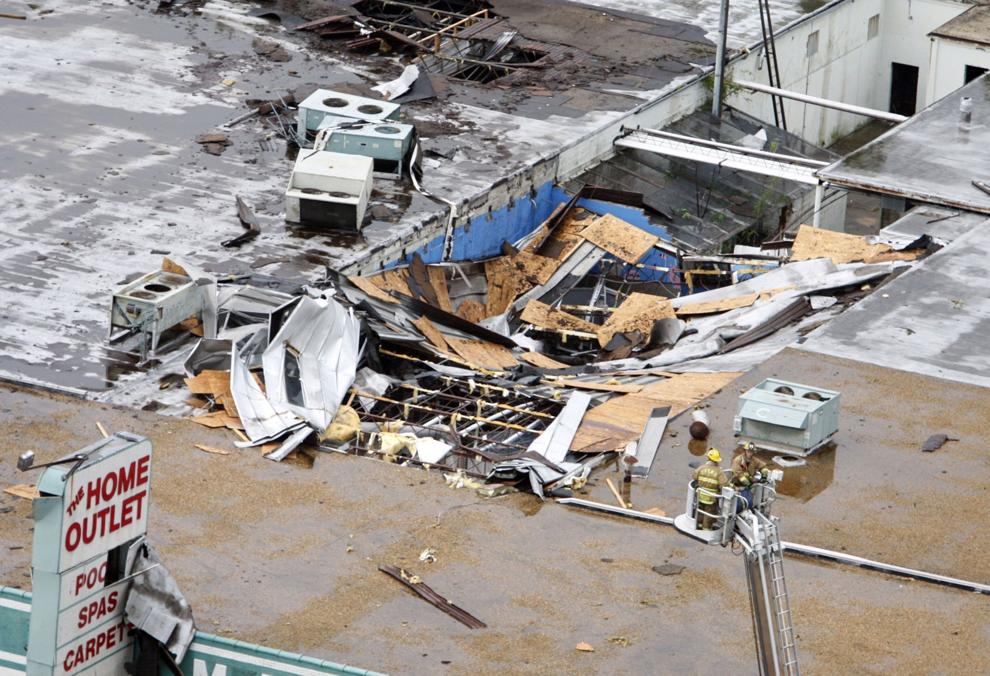 Dinwiddie County: May 5, 2017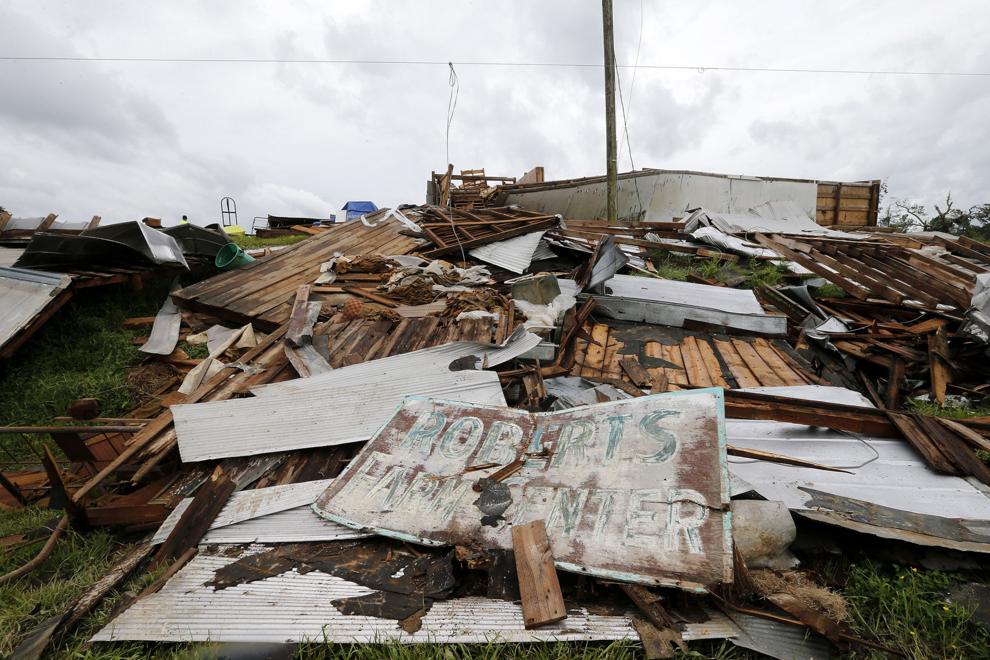 Goochland County: June 25, 2012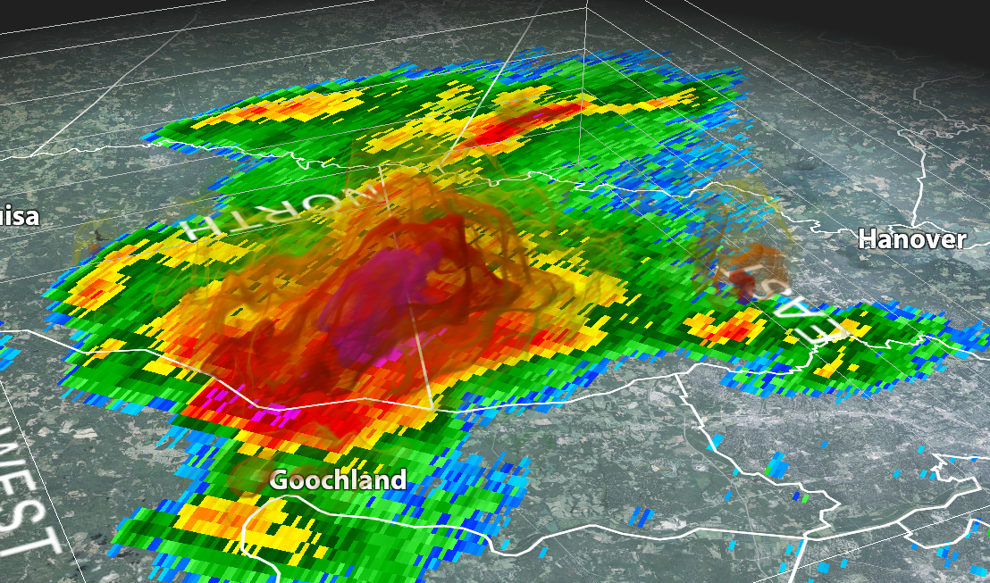 Hanover County: Sept. 17, 2018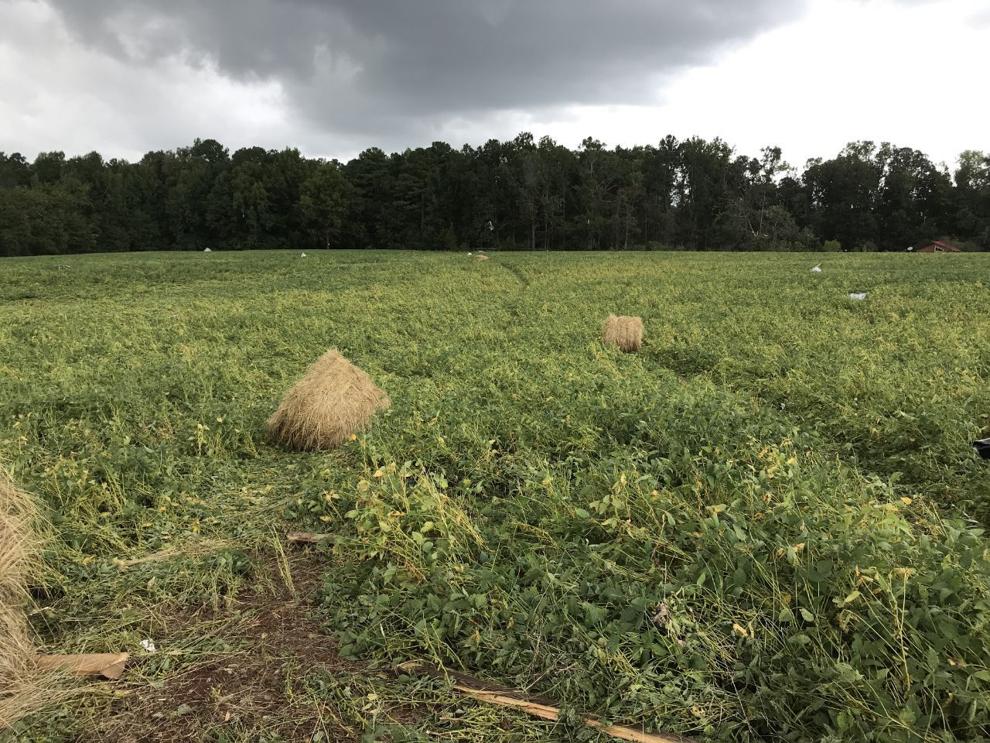 Henrico County: Sept. 17, 2018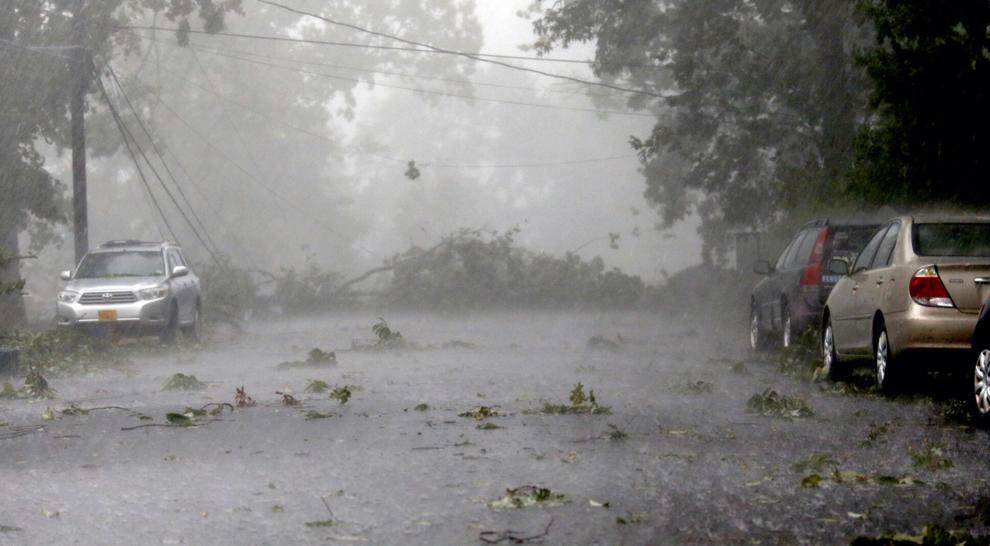 Hopewell: Aug. 30, 2004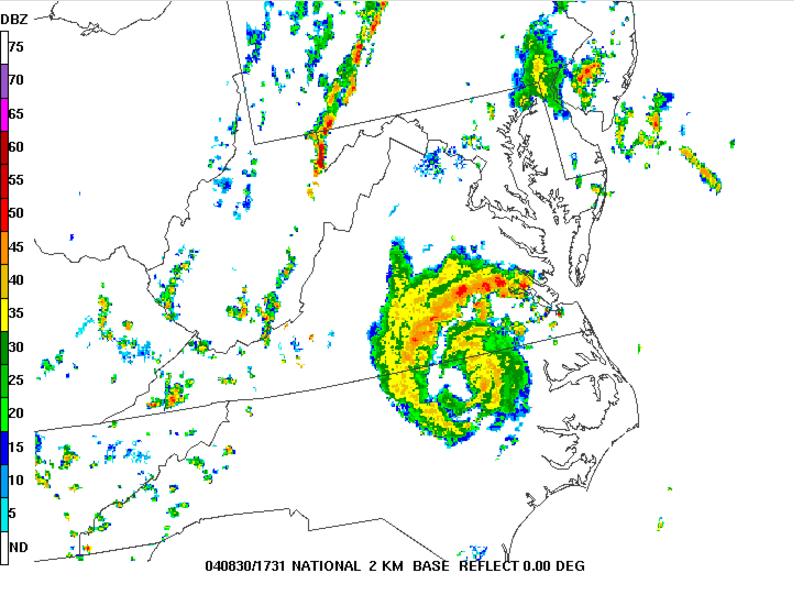 King William County: Oct. 24, 2017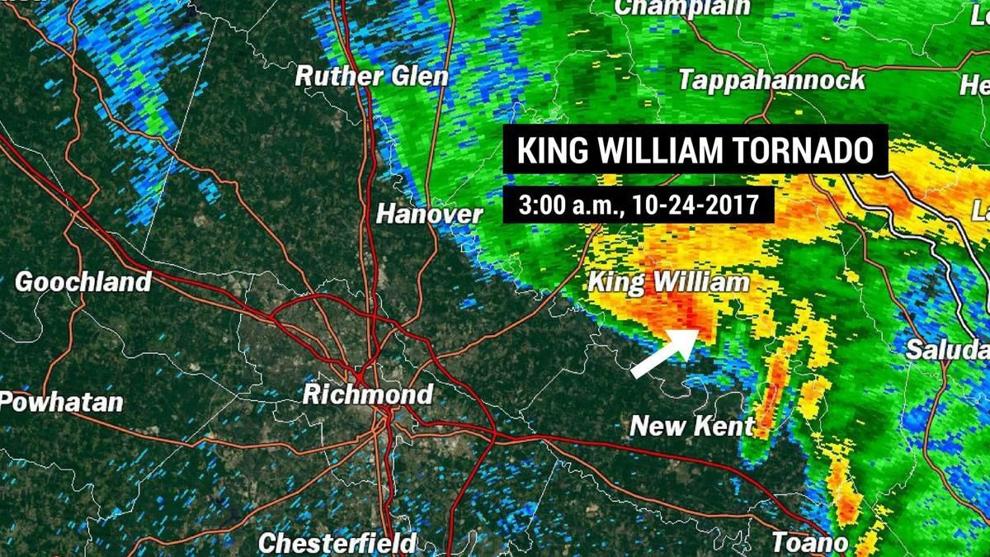 Louisa County: April 19, 2019
New Kent County: Oct. 11, 2018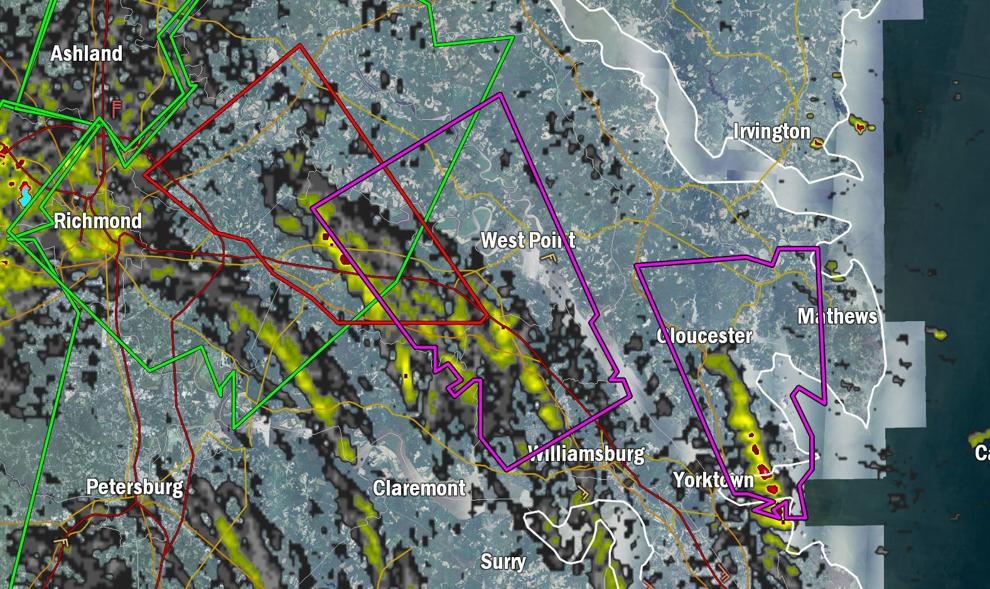 Nottoway County: Oct. 11, 2018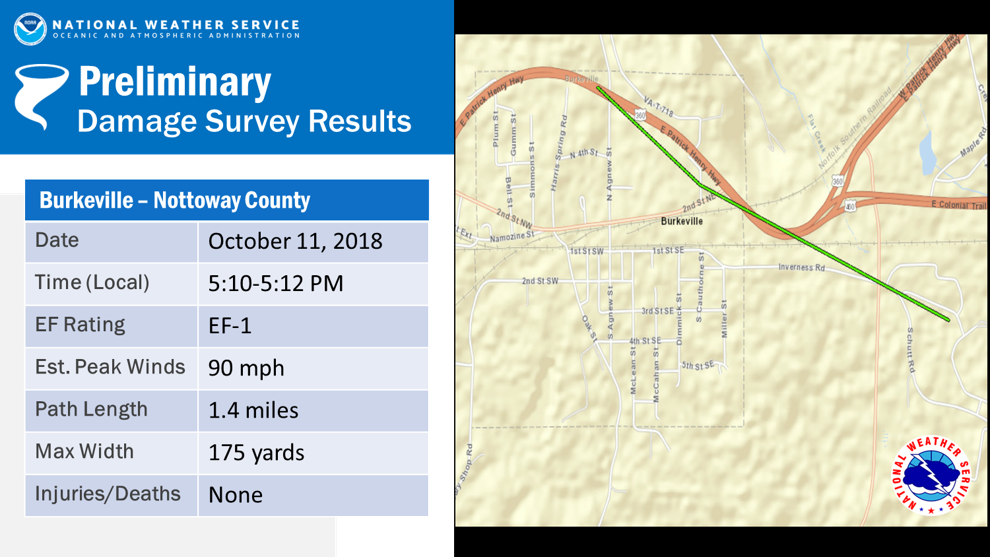 Petersburg: June 1, 2012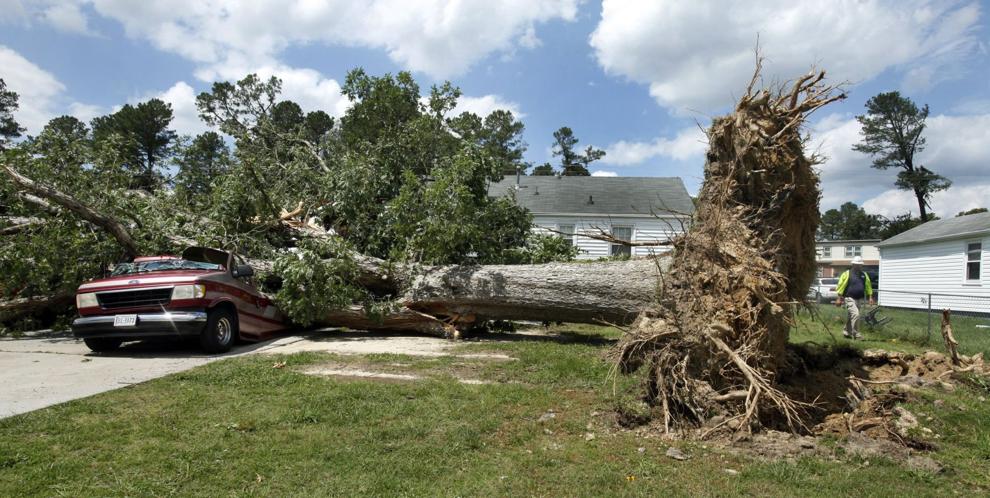 Powhatan County: Sept. 17, 2018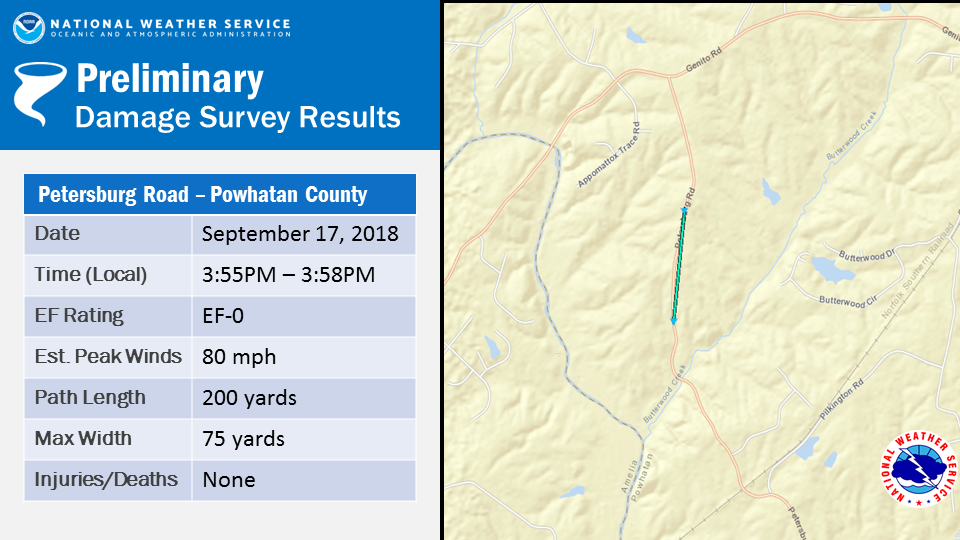 Prince George County: April 19, 2019