WOODS MILL — Dark clouds shrouded the mountains and a steady rain was falling at Pauline Spencer's home. The 92-year-old Spencer greeted her visitors, as well as several other members of her family, including her brother Bill Harris, 86, who had gathered to talk about that night in August 1969 when her house washed off its rock foundation and was carried down the Rockfish River.
They were asked if they get nervous when it rains hard.
"Not if we're on top of the hill, we don't," Harris said.
Spencer does indeed live on higher ground now, next door to a church, about a mile up the hill on U.S. 29 from where her other house stood. It's worth noting that this is almost the exact spot where she and her husband, Jack, fled that night when the rains fell and the floods came and they very nearly didn't make it out alive. In essence, she got here and never left.
"That night I sat right there in the truck, right in the middle of that road," Spencer said with a laugh, pointing toward U.S. 29, which is now a four-lane divided highway but then was still two lanes. She kept worrying about other traffic, but there really wasn't any as the highway was blocked at various points by floodwaters, rendering it impassable from either direction.
The Spencers might not have made it out had it not been for their neighbor across the road, Forrest E. "Shady" Wood. He'd gotten up in the wee hours of the morning, awakened by his dogs barking behind his house, which was adjacent to his convenience store, Shady's Place, on the west side of U.S. 29. (Wood's grandfather nicknamed him "Shady" as a child because he spent a lot of time beneath a shade tree, said his son, Forrest E. Wood Jr.)
Upon going outside, Wood discovered water from a nearby branch of Davis Creek was out of its banks, and the rising water was alarming the dogs. He let them loose and thought of the Spencers, his neighbors across the highway. Their home was in a particularly precarious positions on Muddy Creek, where Davis Creek joined it after flowing beneath the highway. Just below there, the merged creeks flowed into the Rockfish.
Wood called and alerted Jack Spencer, who got his wife up and told her they had to leave, and they drove their pickup truck up the hill. Pauline Spencer didn't look back and see her two-story house wash away, but her husband did, said their daughter, Ruby Ann Spencer Morris.
Jack, who is deceased, left the family an indelible impression of how the churning waters of the overflowing creeks and Rockfish appeared as they turned the area known as Woods Mill — where Route 6 heads west from U.S. 29 — into something only seen on the big screen.
"I remember my daddy saying it looked like how the sea did in 'The Ten Commandments,'" she said.
Morris and her brother, Jackie Spencer, had left home and were working out of the area. They didn't even hear about what happened until the next afternoon as phone lines and nearly all communication from the county had been knocked out. Even then, they didn't know how bad it was until they were stopped at a roadblock and had to walk part of the way along Route 6 to get to their parents' home — which wasn't there when their old home site came into view.
"Your heart sort of goes up in your throat," Jackie Spencer said.
Eventually, they made their way south on U.S. 29 where they found their parents.
"We were two happy souls when we saw them," Morris said.
They all ate bananas for a few days, as a truck carrying bananas couldn't go any farther on U.S. 29 and became stranded on the same hill.
The Spencers' crumpled house was found several miles down the Rockfish, deposited along with the remains of several other homes, some of whose occupants did not survive. Even farther down, around Schuyler, someone found two black-and-white photographs of children, recognized them and delivered the pictures of her son and daughter to Pauline. The photos were cleaned up and reframed and are displayed in her living room.
Woods Mill looks a lot like it did before the storm, just updated. The huge piles of trees and other debris that washed down from the mountains into the Rockfish and were dammed at the bridges along U.S. 29 and Route 6 are long gone. U.S. 29 is four lanes all the way through. Shady's Place was destroyed that night, but the Woods rebuilt within a year, and now Forrest Wood Jr. and his wife, Brenda, run the place.
"It's a prime location," Forrest Wood Jr. said. "I see people from everywhere."
Around the corner on Route 6 is an old stone building that shows up in many archival photos from the Camille era. At one time, it was a gas station and country store. During Camille, it was under water, though not completely, as current owner Lindsay Jarrett Smith has been told residents of a nearby house climbed atop the roof of the building to survive the flooding.
Smith and her husband, Justin, acquired the building in 2014 and gutted the interior two years later.
"When my husband did the renovation and we took the walls off ... he said there was mud packed into the studs about 6 feet high," she said.
The building is now Ebb & Flow, a gifts and antique shop within 50 yards of the Rockfish. Smith is from California and had never heard of Camille until she moved to the Charlottesville area. A framed photograph on the wall near the entrance shows Woods Mill in the aftermath of Camille, which remains a regular topic of conversation among locals who "come in and volunteer their experiences," Smith said.
Back up the hill, Pauline Spencer is still living in the house that was built by volunteers with the Mennonite Disaster Service, which swept into Nelson County soon after the flood and performed one good deed after another. The Spencers were living in their new home less than a year after the storm.
"Oh, I love them," she said of the Mennonites. "They're the nicest people."
PHOTOS: Woods Mill
20190818_CAMILLE_BB32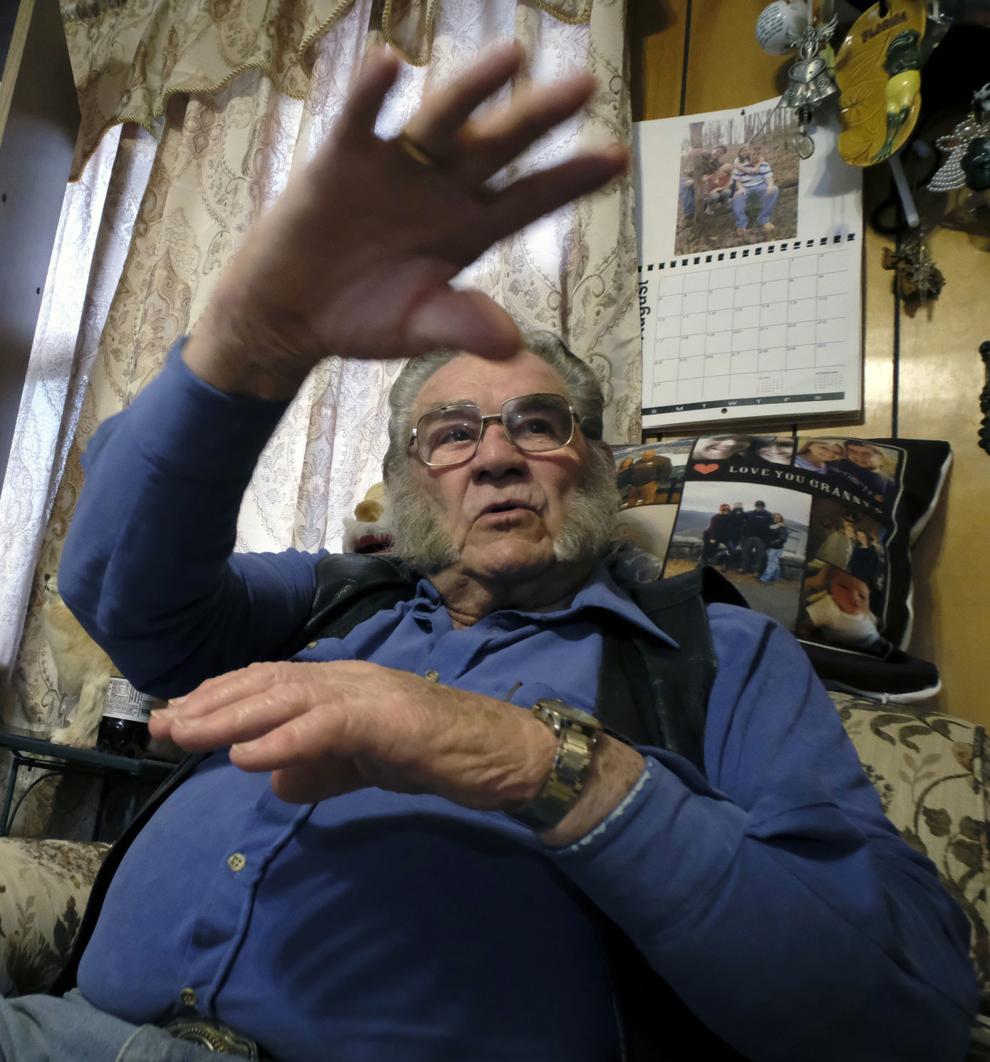 20190818_CAMILLE_BB33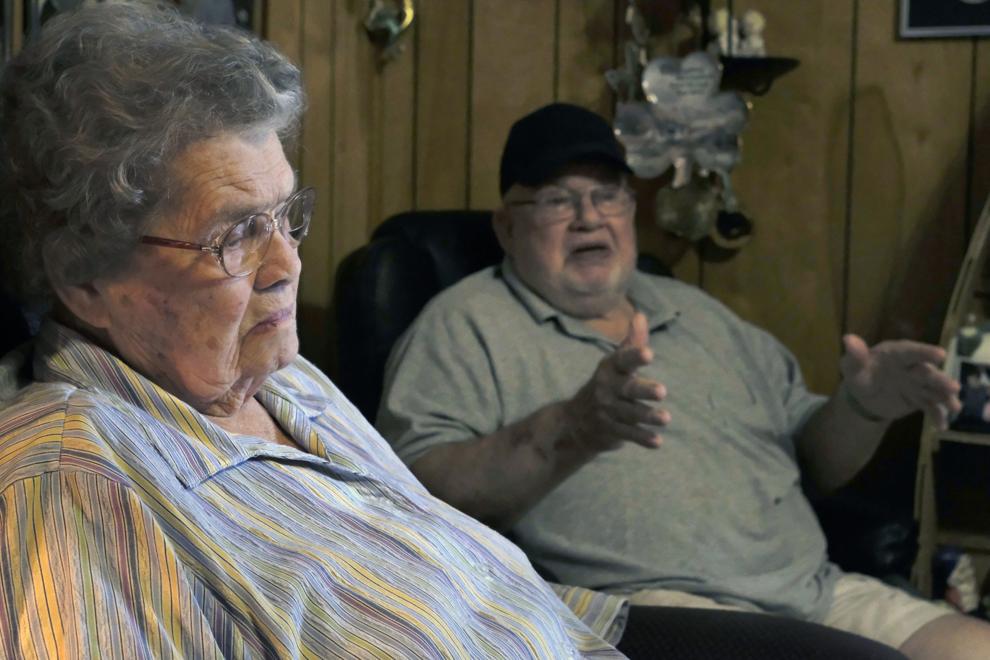 20190818_CAMILLE_BB34
20190818_CAMILLE_BB35
20190818_CAMILLE_BB36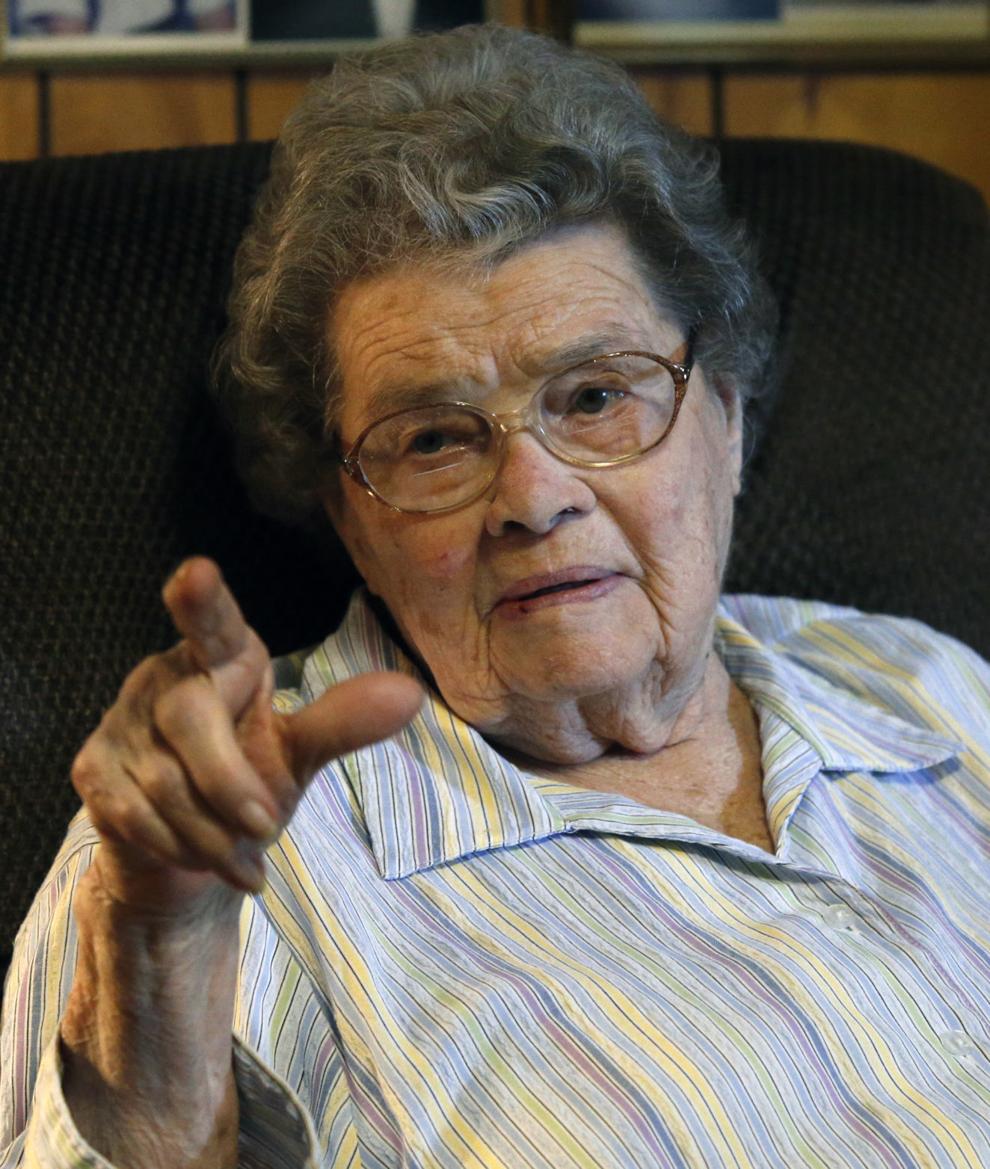 20190818_CAMILLE_BB37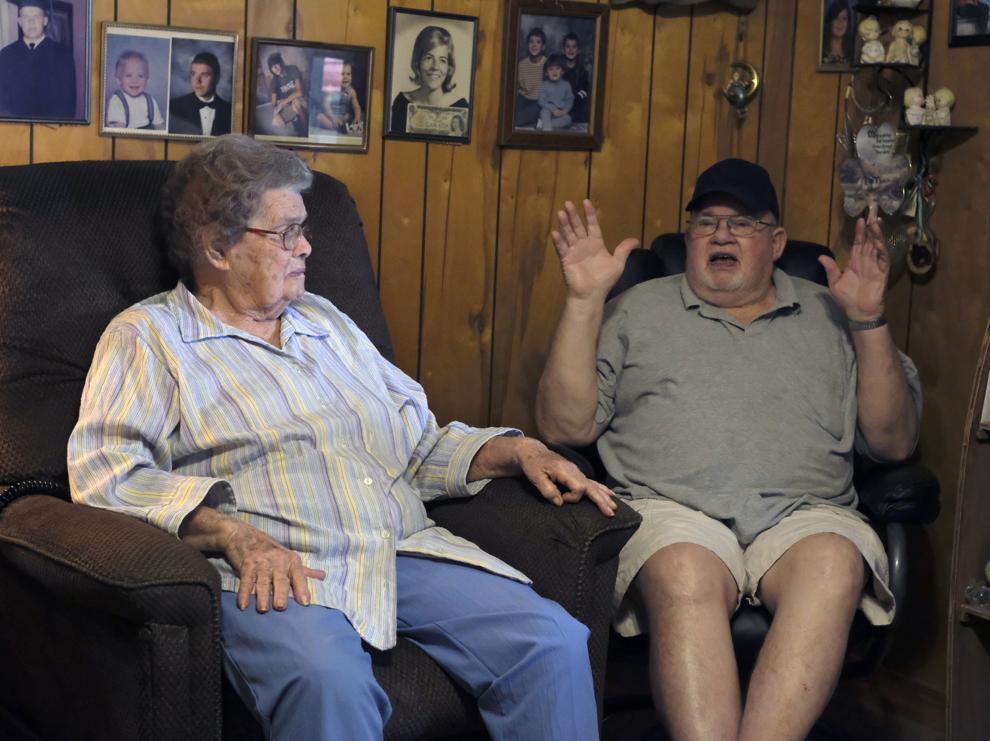 20190818_CAMILLE_BB38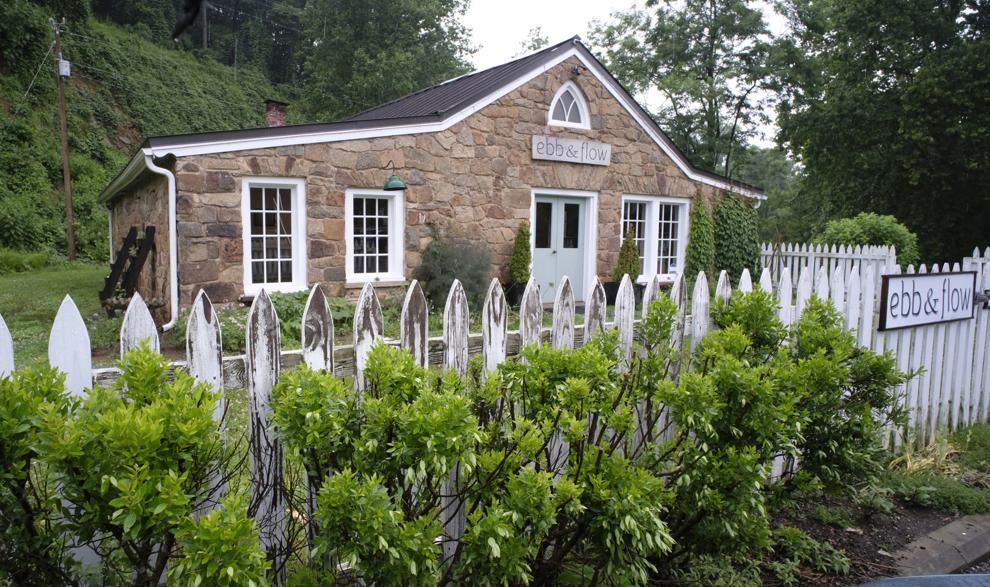 20190818_CAMILLE_BB39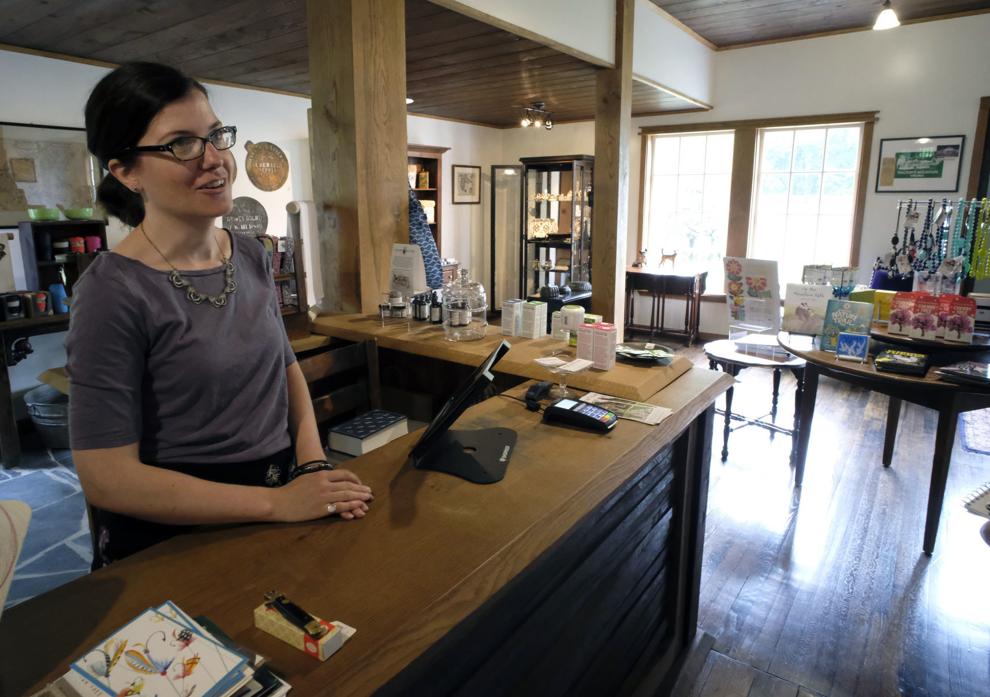 CAMILLE ANNIVERSARY_BB40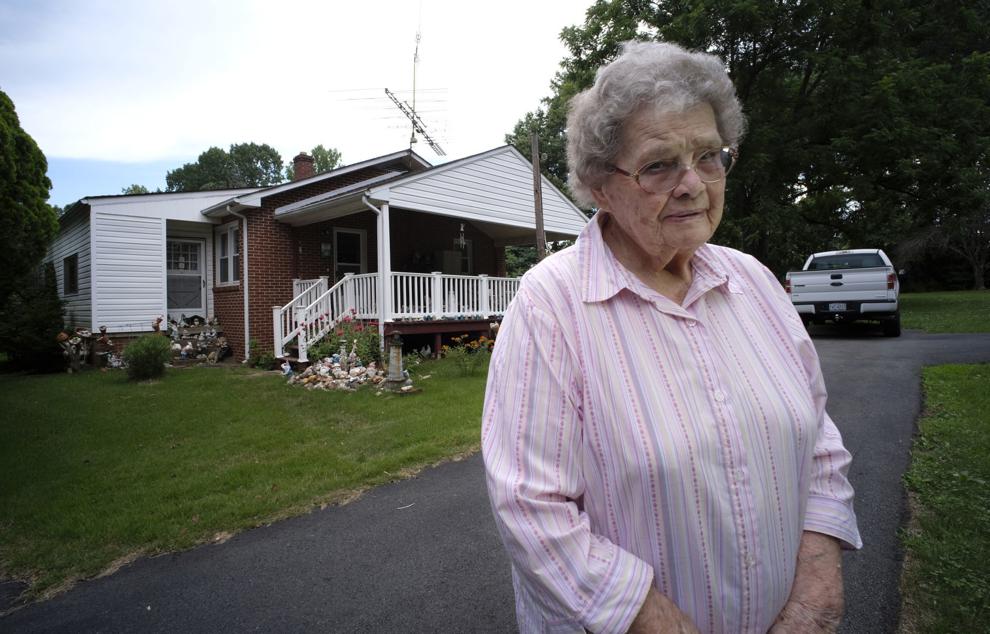 CAMILLE ARCHIVE PHOTOS 06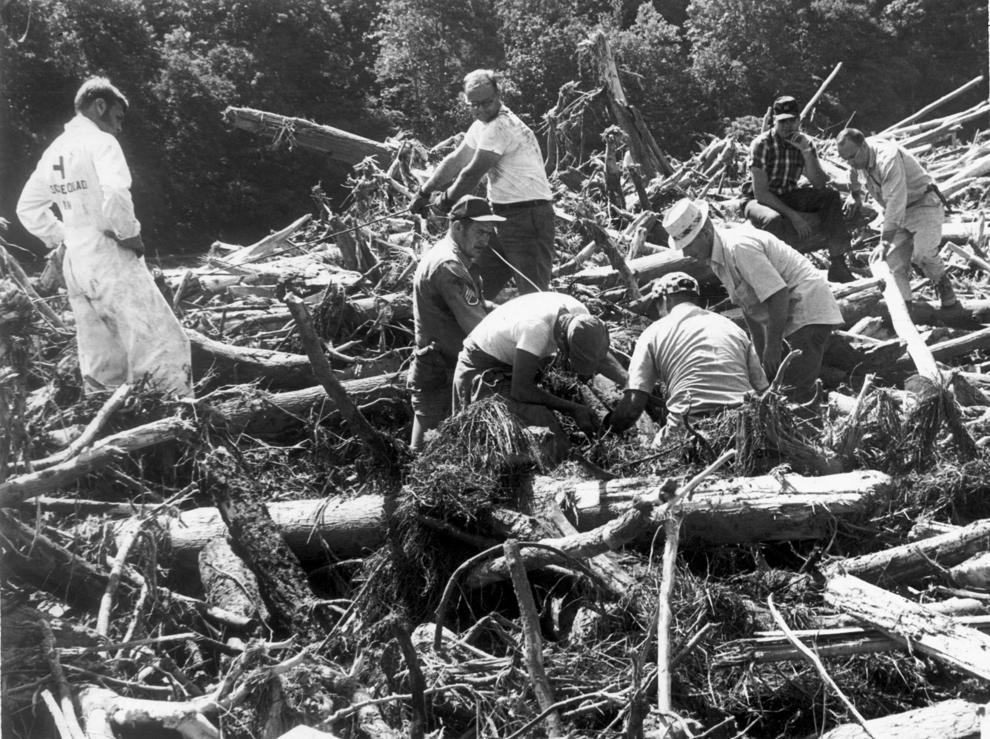 CAMILLE ARCHIVE PHOTOS 17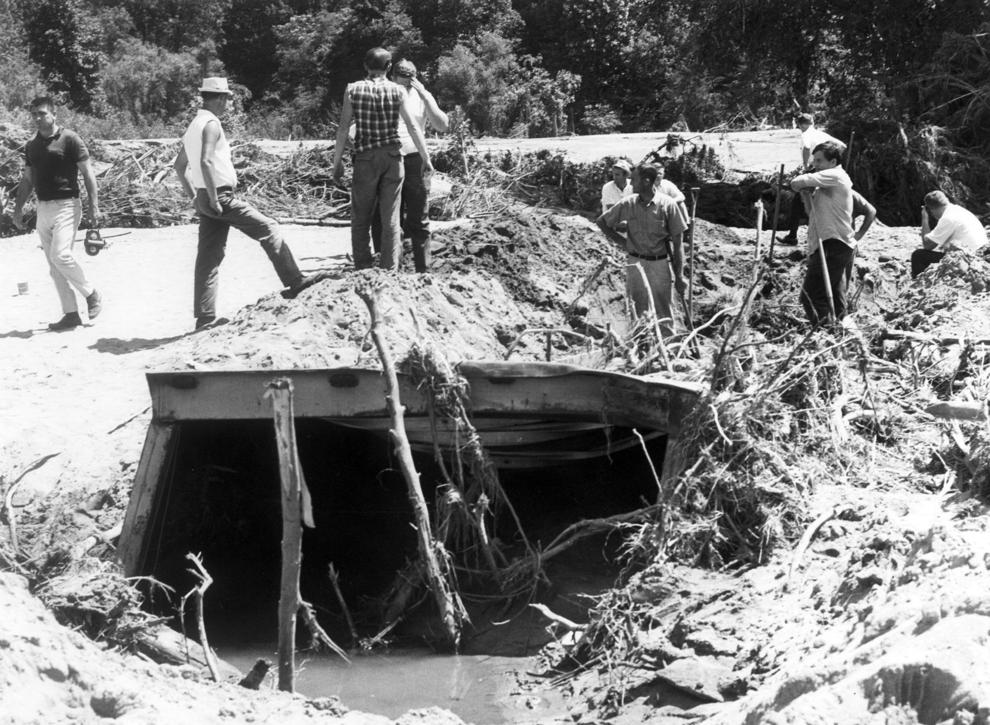 CAMILLE ARCHIVE PHOTOS 26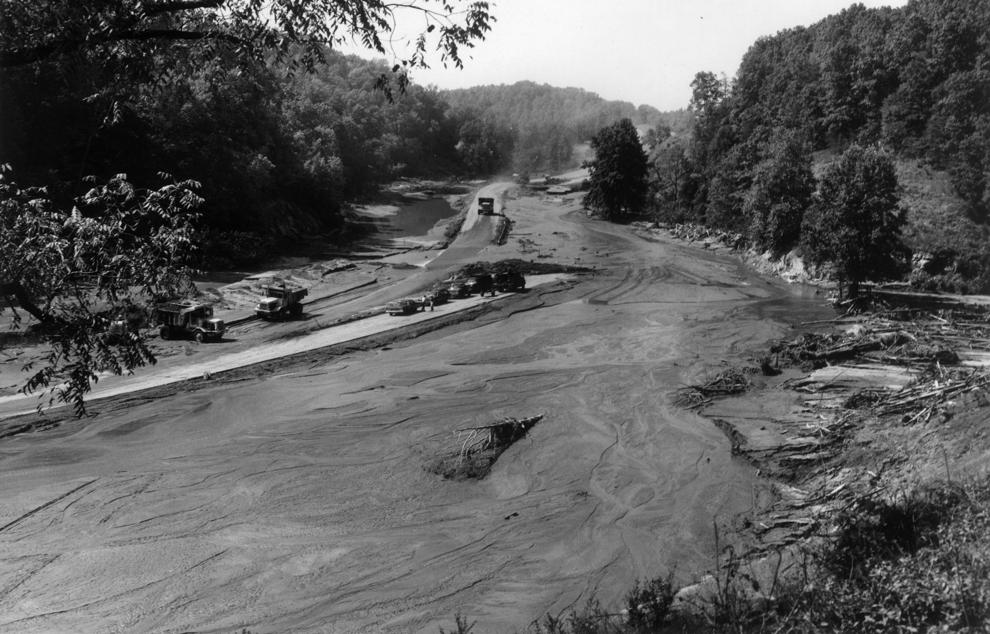 CAMILLE ARCHIVE PHOTOS 27