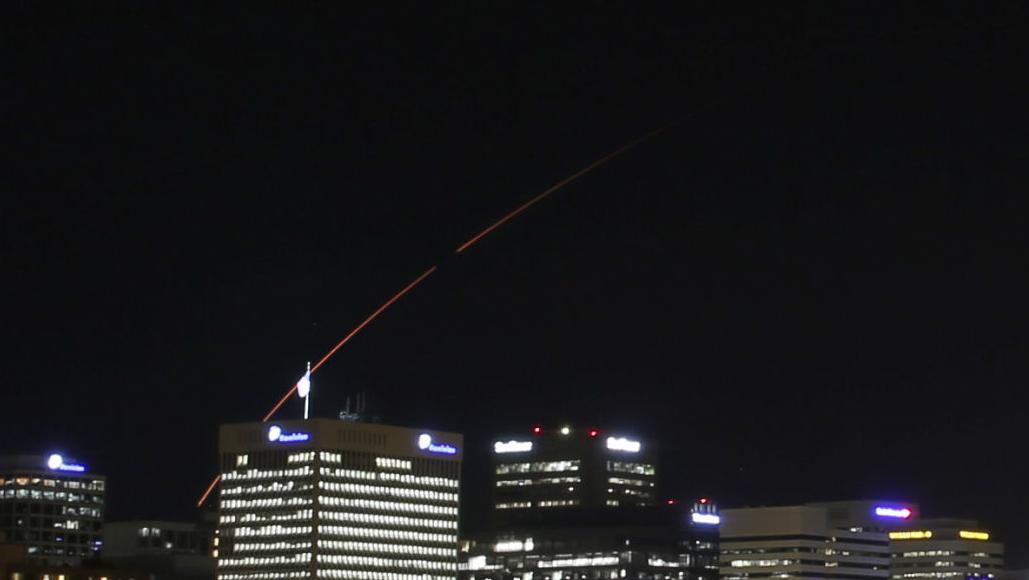 A rocket launch carrying supplies to the International Space Station could be visible from Richmond on Thursday evening if the weather cooperates and all goes to schedule.
The Antares rocket was originally set to blast off from NASA's Wallops Flight Facility on Tuesday evening, but a poor weather forecast for the Eastern Shore pushed it back two days.
Heavy rain is likely across the region from Tuesday into Wednesday, but the forecast for Thursday evening looks better. Still, there's a slight chance for some showers to linger into Thursday. Clouds may be on the increase late in the day ahead of another, weaker cold front that should arrive on Friday.
If skies are mainly clear, the bright rocket trail would appear over Richmond's eastern horizon about 90 seconds after liftoff as it makes it way up to orbit over the Atlantic Ocean.
The launch could be visible anywhere between New England and South Carolina under ideal conditions, though the Delmarva Peninsula enjoys the best views. But the nearby NASA Visitor Center will not be open as a public viewing site, nor will the beaches at Chincoteague National Wildlife Refuge.
NASA TV will also host streaming coverage beginning at 9 p.m. Thursday.
The Cygnus cargo spacecraft sent up by the Antares rocket would then rendezvous with the International Space Station early Sunday. This will be the 14th resupply mission for Northrop Grumman, NASA's commercial resupply partner. 
Among the roughly 8,000 pounds of equipment and supplies bound for the ISS: a new, more efficient space toilet specially designed for the weightless environment aboard the station.
The last cargo flight from Wallops Island to the ISS was a daytime launch on Feb. 15.