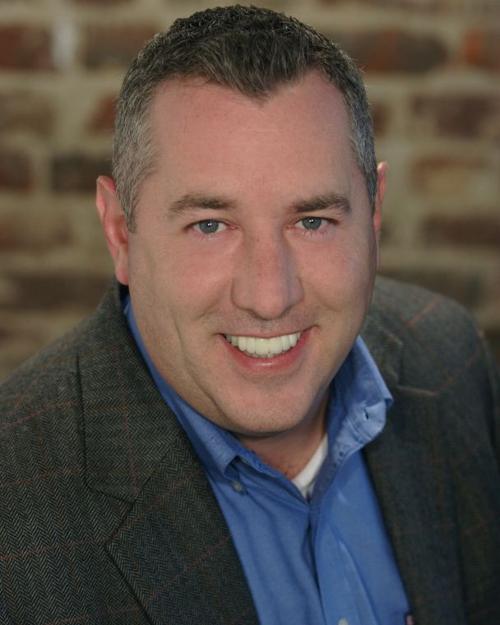 Tell us the basics: Who are you, what's your company's name,and how long have you been at this ?
Dave Saunders, Chief Idea Officer, Madison + Main. I am the founder. M+M began operations in September 2005.
How did you wind up in this business?
At my first job, as a part-time DJ at a radio station in my hometown of Lynchburg, Va., I found that I had a knack for writing ad copy. I went to college and studied mass communications and graduated with a degree in English, with a writing concentration. I left Richmond after I graduated and wound up in Los Angeles, where I started a design firm with two friends, a designer and a photographer. I've been in advertising ever since, now 21 years later.
Why did you decide to start your own agency?
I started my first agency in LA, because I was green, fresh out of school and no one would hire me. I often joke that unemployment makes the best entrepreneurs. I decided to open Madison+Main after stints with the Los Angeles Times and Media General. I felt that we could fill a niche market by providing a wide range of advertising, marketing and integrated communications services to emerging companies (small and mid-sized) because no one was actively serving that market.
What's a lesson you've learned during the recession?
Most companies play the blame game and say "we can't grow because there is a recession." A few companies recognize that a recession is temporary, and it presents the greatest opportunity to grow market share. When your competitors pull back from marketing, that's your opportunity to "ramp it up." You'll come out of the recession stronger, wiser and with a bigger slice of the pie.
Is there a secret to your personal success?
My mentor Herb Chase was a very wise man. He once told me: "Take care of your people, and your people will take care of you." By this he meant that taking care of both your employees and your clients is the key to long-term business success.
What's coming up in the next year for you and your company? What about the next five years?
We've come a long way in five years and proved that our business model works. We're now expanding into Virginia Beach and in the next five years will be opening offices throughout the Southeast, replicating our model in markets like Raleigh, Charleston and Tampa.
How do you separate yourself from your competition?
Simply put, by being bold. Boldness is at the heart of brand. In this day and age, if you want to stand out in a crowd, you have to have to courage to think differently, be creative when it comes to solving problems and take risks, over and over and over again.
What, at your business, is the most effective way to connect with customers?
There is no substitute for face-to-face meetings when connecting with people, but we've been a long-standing proponent of social media and found that it's a very good and cost-effective way to engage customers.
What's the part of your job you dread the most?
I love coming to work every day. I am having more fun now than at any time of my career. It would be hard to say I dread anything, but organizing financials and meeting with tax accountants is probably my least favorite responsibility as a business owner (that's why I trust my accountants with the math stuff).
What's the part of your job that excites you the most, the thing that makes you want to hurry to work?
Every day is a new day. We work in a fast-paced environment, which in itself is exciting. However, my favorite time is working with our creative team on new campaigns. The imaginations run wild, everything gets put on the table and come up with some very cool ideas. Presenting those to ideas clients and seeing them say "wow" is the best feeling in the world.