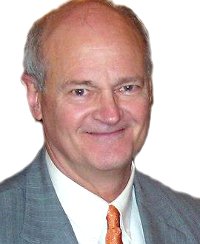 Tell us the basics: Who are you, what's your company's name and how long have you been at this company?
I'm David Creasy, a CPA and with a master's degree in tax. I started my company, David H Creasy, CPA, LLC, in December 2012, following more than 30 years of practice as a principal in other regional accounting firms.
You're started your own CPA firm several times. What do you like so much about running your own firm?
Running my own firm can be demanding and stressful, and the past few months have been a whirlwind, as any entrepreneur will know. But it allows me to do things the way I think is most efficient and beneficial for my clients. And, my time is now completely focused on my clients.
You merged your first firm with another business in 2005. What are some lessons you learned from that process?
We merged with a great firm, and it was the right thing to do at the time. Things changed though that we couldn't control – our staff that helped us be successful gradually left and I really couldn't make any decisions that would help us be more efficient and effective in serving clients – it's the loss of control that I learned must be addressed.
The other lesson I learned is that bigger is not necessarily better for my clients. As my time got pulled away into more supervision and administration, I felt I was losing that personal connection with clients and what I had to charge for my time kept increasing due to the greater overhead expenses of a larger company. Coming back to a small firm practice allows me to work once again in a very personal way with clients, and the lowered overhead is allowing me to keep my rates more moderate.
What's a lesson you've learned during the recession?
I've been through more than one recession, and I've learned that businesses and individuals need as much or more help when the economy gets sluggish.
What's a business you admire, and why?
Snagajob. A guy takes an idea, makes it work, hires the right people to help it grow and makes it a place where employees want to come to work each day.
Is there a secret to your personal success? Perhaps a piece of advice you've always remembered?
Education is key. Tax laws and accounting rules are continually changing. I read daily updates on IRS and court rulings and typically take double the required education courses required of CPA's each year in both tax and accounting topics.
What's the part of your job you dread the most?
I'm not too fond of detail administrative work, but plan to get someone on board soon to take care of that. If I really dreaded anything I have to do I don't think I'd still be doing it after 33 years.
What's the part of your job that excites you the most, the thing that makes you want to hurry to work?