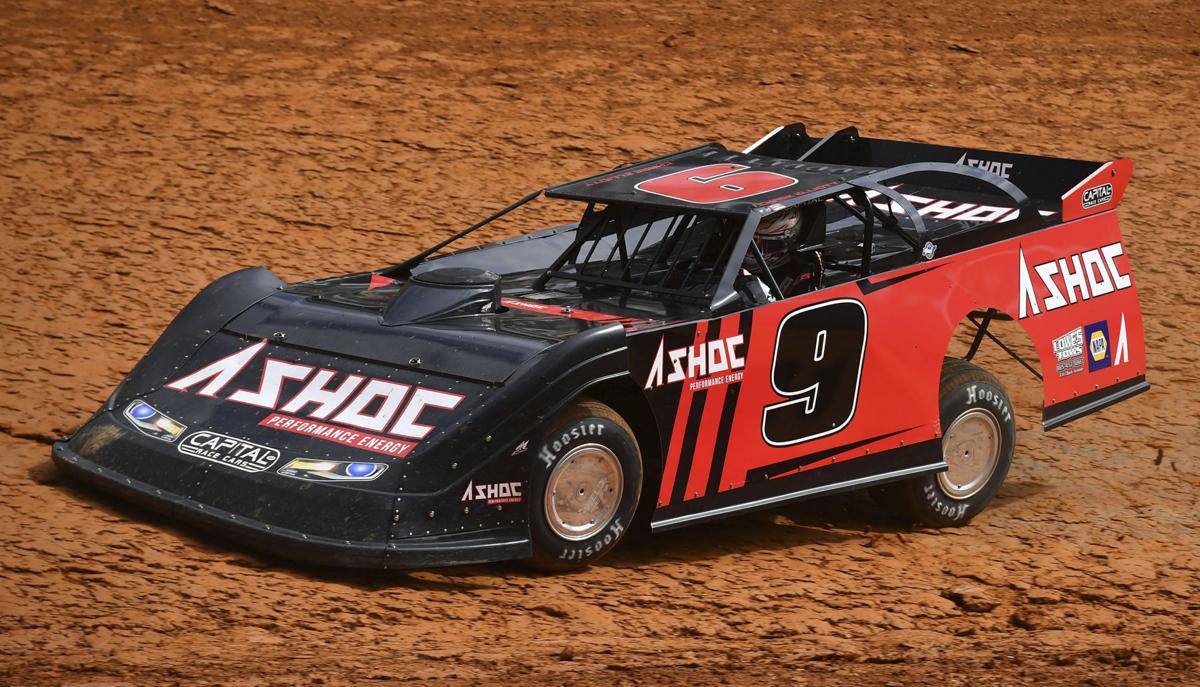 1 Numbers worth noting for this weekend's dirt races at Bristol Motor Speedway, according to officials at the facility:
5: Layers placed upon the typical Bristol concrete racing surface — between 1½ and 2 inches of sawdust, made up of mixed trees (mostly hardwood); Bristol's dirt stockpile from 2000-01 dirt events; dirt from nearby Gentry Campground; lime-treated clay; and finally the race layer, what officials call Bluff City Red Tennessee Clay.
1,500: Truckloads of the 2000-01 dirt, which was stored at a BMS facility a few miles from the track, that's being used again this year.
2,300: Total truckloads of compacted dirt that has been used to construct this weekend's track.
23,000: Total cubic yards of dirt being used this weekend.
1-2: Feet of dirt placed in the smallest fills on the track.
9-10: Feet of dirt placed in the turns to create 19 degrees of banking.
50: The width in feet of the total racing surface.
26-30: Satellites used in conjunction with a GPS system to determine where to place the dirt to create the banking. The system gave construction workers accuracy within 0.05 of an inch.
50: Years since a dirt race has been run in NASCAR's top series — Richard Petty drove a Plymouth to victory at half-mile North Carolina State Fairgrounds in Raleigh on Sept. 30, 1970.
42: Wins by Lee Petty on a dirt surface, the most in series history according to NASCAR.com. The rest of the top five — Buck Baker 40, Herb Thomas 40, Tim Flock 36 and Ned Jarrett 33. (For those wondering, Richard Petty had 30 dirt wins, good for sixth.)
489: Cup Series races held on dirt, the first on June 19, 1949.
2 The format for this weekend's Cup and Truck races:
Four heat races will set the respective fields for Saturday night's 150-lap Truck feature and Sunday afternoon's 250-lap Cup feature. The lineup for the heat races will be set by random draw in order of current owner points.
The qualifying heat races will be 15 laps each, and only green-flag laps will be counted. There will be no overtime rules.
Drivers will accumulate points in the heat races based on
finishing position and passing points (finishing in a better position than a driver started). The points total will determine the starting
positions for the feature.
The feature races will be divided into three stages: Lap 75, 150 and 250 for Cup; and Lap 40, 90 and 150 for Trucks. The running order will be frozen at the conclusion of each stage, and noncompetitive pit stops will be used. Fuel and tires can only be added during stage breaks, and those who elect not to pit will restart ahead of teams that pit.
The choose rule will not be in effect this weekend, but the overtime rules, free pass and wave around will be utilized.
3 Unlike most race weekends this seasons, multiple practice sessions will be used and televised. Two Truck practices will be held Friday at 3 and 5:30 p.m., with the qualifying races starting Saturday at 4:30 and the feature race following at 8. Two Cup practices will be held Friday at 4 and 6:30, with the heat races starting Saturday at 6 and Sunday's green flag dropping shortly after 3:30. FS1 will broadcast everything except Sunday's Cup race on Fox.