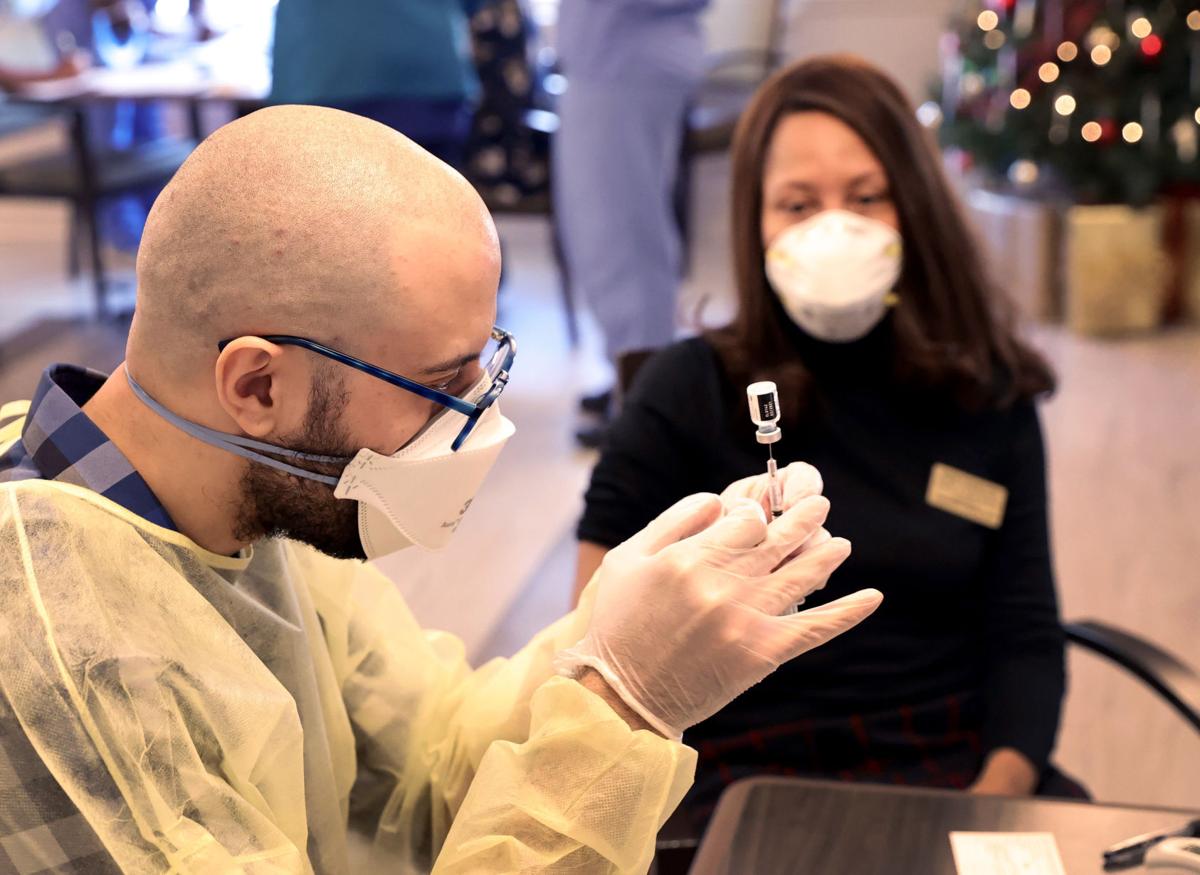 On Dec. 18, Americans received a second shot of optimism. One week after issuing an emergency use authorization (EUA) for the Pfizer-BioNTech COVID-19 vaccine, the Food and Drug Administration (FDA) fast-tracked the same step for Moderna's treatment.
"With the availability of two vaccines now for the prevention of COVID-19, the FDA has taken another crucial step in the fight against this global pandemic that is causing vast numbers of hospitalizations and deaths in the United States each day," FDA Commissioner Stephen M. Hahn said in a statement.
One month later, the coronavirus' potency continues to take its toll on hospital beds and dinner tables across the country. Per Virginia Department of Health data, the commonwealth just experienced its worst COVID-19 weekend yet, with more than 16,000 cases reported from Jan. 16-17. And despite two vaccine EUAs by the FDA, as of Monday morning, Virginia only has distributed one-third of its 943,400 available doses. Only 34,407 people fully have been vaccinated.
Residents across Virginia are wondering: Where is the prevention in the commonwealth? Where is the unified system for COVID-19 vaccine distribution?
The data doesn't tell the full story, and health care providers tirelessly are working to put shots in arms. But for a weary population enduring month 11 of the pandemic, the numbers are failing to instill confidence. With two vaccines available, one month of lessons behind us and a time-sensitive, two-shot process ahead of us, why have we inoculated fewer people than a half-full football stadium?
We have to empower community institutions to keep COVID-19 vaccine doses moving. Virginians who read Monday's edition of The Times-Dispatch saw The Associated Press story chronicling some solutions employed by a neighboring state. West Virginia is leading the nation in vaccinations per capita, with at least 7.5% of people receiving a first dose of vaccine, the AP reported.
State officials say the strong start stemmed from their decision to employ local mom-and-pop pharmacies over depending on a federal deal with national chains like CVS and Walgreens.
"As my uncle always told me, these people aren't your customers," Ric Griffith, pharmacist at Griffith & Feil in Kenova, W. Va., told the AP. "They're your friends and neighbors."
The AP noted that the community institution has been around since 1892 — more than a quarter-century before the 1918 Spanish flu pandemic ravaged the world. What's the delay in engaging experienced, local assets in Virginia?
This past Saturday, CNN reported that only nine states (West Virginia, North Dakota, South Dakota, Connecticut, Texas, Louisiana, Kentucky, Colorado and Montana) and Washington, D.C., had surpassed the 50% mark in vaccines distributed. While each state is employing different approaches, there appears to be a common theme: Know your population and act to build a "unified system," as CNN put it.
In Colorado, a critical policy has been a 72-hour limit for all vaccine providers to use or lose doses, or the state moves them. In South Dakota, Monument Health — which services almost half of the state's population — created a database of prospective patients and systems to communicate with them about the vaccine.
"Preparation, not panic, has been the key," Daniel Bucheli, director of communications for South Dakota's state health department, told CNN.
Even states that are not in the top 10 of COVID-19 vaccines distributed are making progress. How did the health department in Santa Barbara, Calif., partner with local Vons and Albertsons' Sav-On pharmacy locations to deliver Phase 1A vaccinations? How did Georgia work with more than 100 Publix stores to recently begin inoculations for first responders, health care workers, and people ages 65 and older? Why are people across the Richmond region still waiting for access — or even information — at local pharmacies or grocery stores?
Could Virginia have been better prepared? Is there time to build a more unified system? Is there reasoning other than a lack of doses for the slow start?
One thing is for certain: Despite the COVID-19 pandemic, neighborhood pharmacies in the Richmond area can rise to the challenge. In the earliest days of the pandemic, they were experiencing jumps in traffic and serving residents' needs.
"They're just afraid," Melanie Murdaugh, pharmacist at Westbury Apothecary in Henrico County, told NBC 12 in mid-March. "They're not sure how to protect themselves, their loved ones."
Community institutions were a lifeline for information and care then, and they continue to be a lifeline now. We have to empower them — large or small — to keep COVID-19 vaccine doses moving.