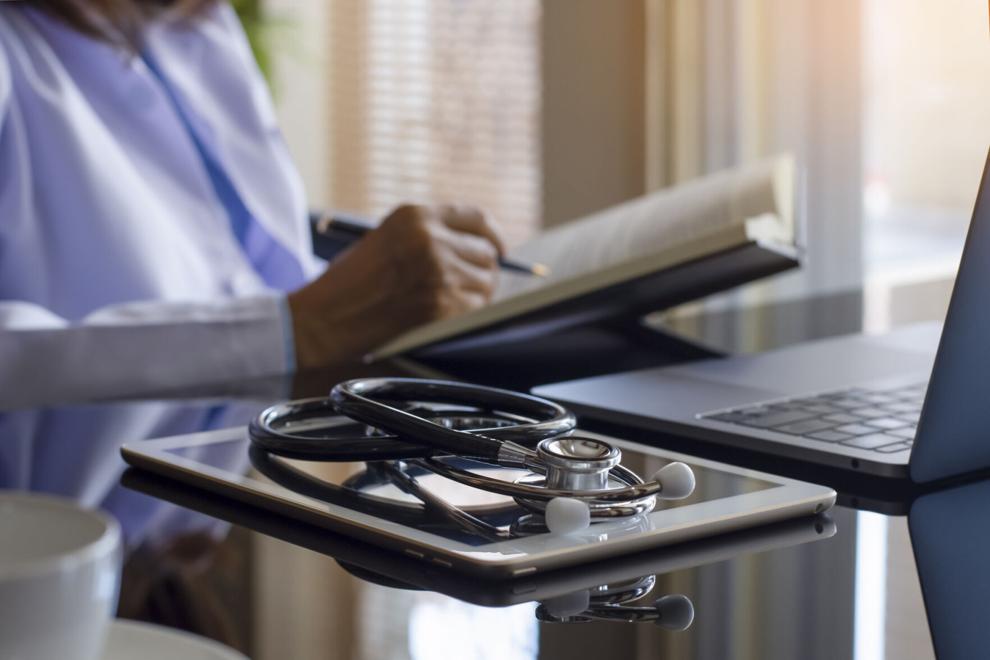 In a career as a physician researcher, Dr. Robert Call had worked to test treatments that could make people's lives better. So, when the opportunity came to test a vaccine that could, in a very real sense, protect the world, he and his staff at Clinical Research Partners didn't hesitate to make the most of the opportunity.
Dr. Call is a veteran of decades working in clinical trials for pharmacological solutions for patients in pain and discomfort. An allergist and immunologist by trade, his areas of focus have expanded to include testing drugs in areas such as bioequivalence, cardiology, dermatology infectious disease, and, most topically, vaccine efficacy.
In the fall of 2020, he and his team began conducting trials on the AstraZeneca vaccine for COVID-19 in what he called, at the time, the "most impactful" work of his career.
Community support
Clinical trials require participants, people who are willing to test the efficacy of a treatment for the betterment of public health. When it came to willingness to help test the vaccine, "Richmond really stepped up," Dr. Call said.
Clinical Research Partners enrolled 1,800 people in vaccine trails, making their body of subjects the largest in the world. (The company also offers COVID-19 testing and treatment options for those who test positive for the virus.)
"The thing that really stands out is just how enthusiastic the volunteers were," Dr. Call said. "They would literally say we are here to save the world. That's what we were working to do. There were no vaccines available when it started. We were seeing 60 people a day. They'd come back two weeks later, and they kept coming back."
The next phase of progress
The research done on the AstraZenca vaccine attracted national attention and is on track to be published in one of the nation's most prominent medical journals. But work remains. The team at Clinical Research Partners has now turned its attention to testing vaccines on subjects 12 and under, with the ultimate goal of creating a safe and effective vaccine for children. The company is also focused on testing treatments and drugs to prevent infections like antivirals and monoclonal antibody treatments (not too dissimilar to "Tamiflu" – an antiviral medication that is used to treat and prevent influenza.)
"This work protects children from getting sick," he said. "But it also protects adults of children from spread of the virus. There's something like 35-40% of people in the commonwealth who are unvaccinated. We don't want kids to be spreading it, especially when they go back to school."
Curtailing that spread in light of the recent uptick in COVID-19 cases due to the virus' delta variant makes getting the vaccine in as many arms as possible crucial, Dr. Call said.
"What makes this the most dangerous virus is some people can die from it and others don't know they have it," he said.
The faith that parents place in Dr. Call and his team by allowing them to participate in the vaccine trials is not lost on him.
"We are really humbled and feel very blessed that people do trust their health with us," he said. "We are so excited to push the frontier of medicine at Clinical Research Partners. We really want to be on that leading edge of what's new, what's exciting and bring it to Richmond as soon as possible."
---
This content was produced by Brand Ave. Studios. The news and editorial departments had no role in its creation or display. Brand Ave. Studios connects advertisers with a targeted audience through compelling content programs, from concept to production and distribution. For more information contact sales@brandavestudios.com.