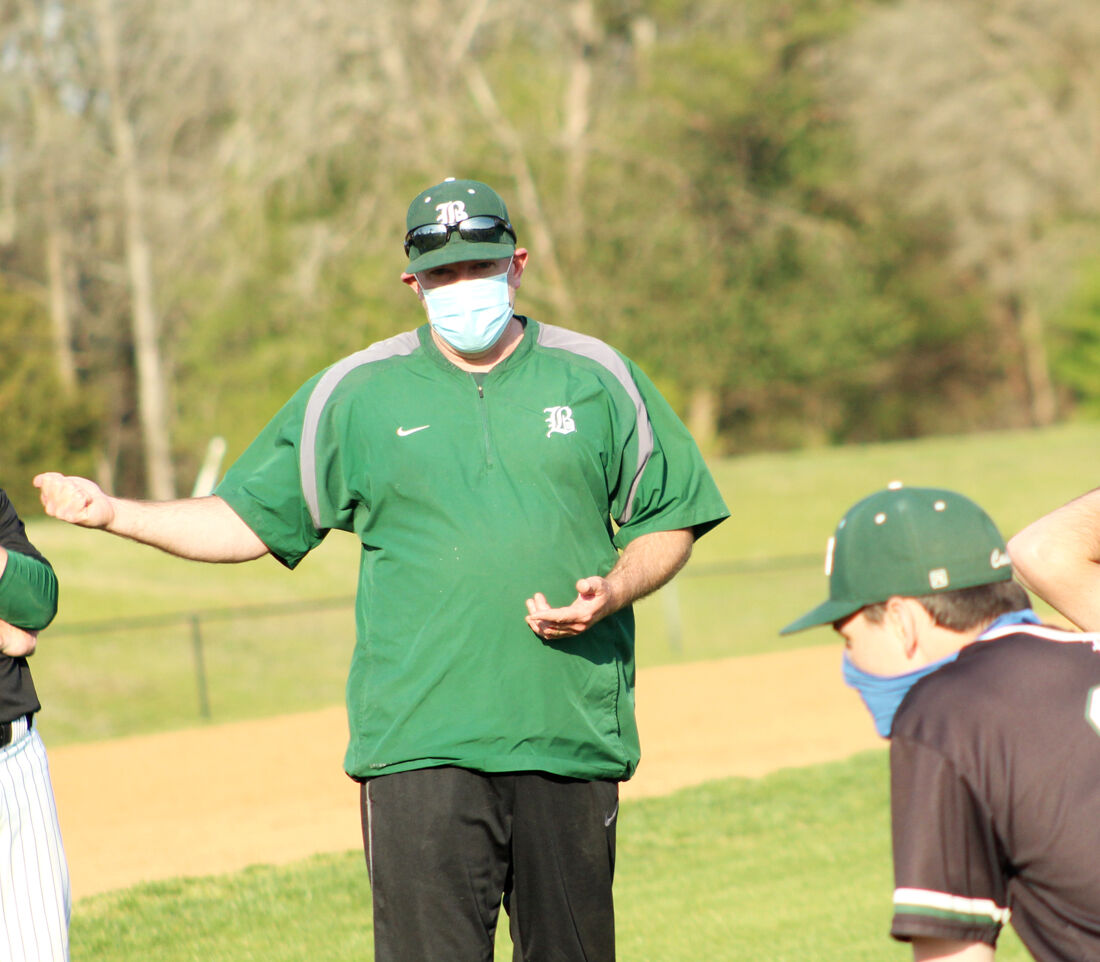 GOOCHLAND -- Benedictine head coach Sean Ryan earned his 300th career coaching victory this past weekend as the Cadets swept a Saturday doubleheader over Archbishop Spalding, 3-2 and 4-2.
"I've been reflecting the past few days on it, and it just – it brings back a lot of very fond memories of a lot of players, a lot of families at both schools," said Ryan, who coached at Maggie Walker Governor's School for the 2002 and 2003 seasons and has coached at Benedictine since 2004. "I have a lot of fond memories of the players and the teams we played, a lot of great opponents."
From 2004 to 2019, Ryan's teams at Benedictine played in 14 state quarterfinals, seven state semifinals and five state finals. His Cadets won state championships in 2010, 2017, and 2019.
When reflecting on the consistent thread to all of the successes across the years, Ryan said: "We try to preach to our guys to improve a little bit every day, and over the years, I've probably mellowed a little bit, which I think probably has also helped in certain ways to not take things so seriously, and when you make mistakes, to just go with the flow a little bit more, and I do better at that now, but I think the overriding goal is for us to come out, get a little bit better each day, prepare accordingly, work hard in your practices so that you come out here and play as best as you can in a game day."
He's grateful to his family and to the public relations firm where he works – The Hodges Partnership in Richmond's Shockoe Bottom – for allowing him to coach throughout the years, and he spoke to having administrators at both Benedictine and Maggie Walker who allowed him to do what he loves to do.
Ryan said he is forever indebted to Jim Holdren and Paige Hawkins, who "hired me and took a chance on me at Maggie Walker," and also to John McGinty and Barry Gibrall who, two years later, "took a chance on me and hired me" at Benedictine.
"You get a little emotional thinking about it because it's just – I never got into this thinking I'd be coaching high school baseball 20 years later," Ryan said, "and you don't get into it for milestones and that sort of thing, but it's been a fun ride. It's a little bit humbling, but also...it's very memorable and brings back a lot of fond memories."
Benedictine wins 4 straight
After three initial losses, the Cadets have now built up a winning record.
Pitching and defense were central to their 3-2 and 4-2 victories over Archbishop Spalding on Saturday, as Michael Aleksa, Daniel Lingle, and Jay Woolfolk combined to allow three hits in Game 1, and Derrell Fletcher, Connor Handy, and Dalton King combined to allow two hits in Game 2.
In their 4-2 win, the Cadets, trailing 2-1 through the first four innings, scored the tying and go-ahead runs in the fifth and added an insurance run in the sixth.
"Our defense on Saturday in particular was fantastic," Ryan said.
The Cadets (4-3) also defeated Norfolk Christian 6-1 on March 27 and The Miller School 4-3 on March 30.
In the Cadets' win over The Miller School, Aleksa pitched 4 and 1/3 scoreless innings in relief, Corey Adams had two hits and two runs, and Luke Franko made a game-saving diving catch on the track.
Ryan noted that their pitching over the last four games has been really strong. The Cadets scattered eight runs across those four wins.
He also said that the players who came over from the football team have brought a different energy.
"I think guys were excited to see them, and several of them are already starting and they're already starting to make impacts in the game," Ryan said, "but, more than anything, they've brought a new energy, and I think the team now is starting to come together a little bit."