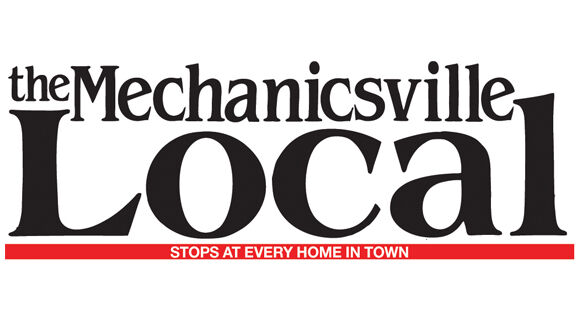 ASHLAND -- High school students in Hanover County Public Schools will return to an eight-block A-B schedule when the 2021-2022 school year begins in the fall.
Action was taken by Hanover County School Board members during the Tuesday, May 11, regular meeting.
Due to the pandemic, students were placed on 4x4 traditional block schedules for the current year that requires students to attend the same four classes for extended periods daily. The A-B scheduling allows students to attend some classes on certain days, and others on alternating days.
Assistant Superintendent Jennifer Greif announced that change and others in her presentation of a proposed return to learn plan for the upcoming year that Hanover County School Board members will consider for approval at their June meeting.
During a public comment period prior to Greif's presentation, several students said they understood the reasoning employed when the 4x4 schedule was instituted. Even considering the health concerns addressed by the traditional block schedule, students said the schedule allowed little time for homework or after school employment or activities.
One student said the schedule was especially difficult for Advanced Placement (AP) or International Baccalaureate (IB) students who were, in some cases, forced to take final AP tests a full semester after the class was completed.
Greif said school officials heard the complaints factored in the decision to return to an A-B schedule but also said the benefits of the 4x4 scheduling should not be discounted.
"As you heard from some speakers earlier this evening, there is some legitimate concern about a 4x4 schedule," Greif said. "But, I will also contend that there are legitimate benefits to a 4x4 schedule. What we have said all along … is that we made a 4x4 decision for health reasons . . . for the best opportunity to keep kids safe and to be able to make changes as we needed if the pandemic were to evolve in a certain direction," Greif said.
The Trades Center, IB, AP, ACA and Health Sciences Center will all be open for face-to-face instruction and transportation will be provided for the upcoming 2021-2022 school year.
Greif said there may be some class restraints based on staffing but is expecting to offer students a "rich and robust" schedule when they return in the fall. She also said online schedules will mirror face-to-face instruction as closely as possible.
"To be honest, our course offerings at the secondary level in the Online School will be limited with 93.5% of our students indicating that they will come back face-to-face. That means our population in the Online School will be smaller and it will be a little more challenging to provide a wide metric," Greif said.
Virtual Virginia will be provided to allow students access to classes not available through the Hanover Online School.
Regarding that return to learn plan, Superintendent Michael Gill told board members that more than 93% of parents recently surveyed opted for face-to-face instruction in the fall. He also noted recently signed legislation that requires school districts to offer face-to-face instruction to any student whose parent or guardian requests it.
"A lot of decisions this year going into next year have been made for us," Gill said. "A few weeks ago we did a preliminary survey . . . to provide feedback for us from a planning standpoint to get an idea of how many teachers we would need in the face-to-face environment and how many teachers we would need in the online environment."
Gill described those results as "overwhelming" in support of face-to-face instruction.
The initial estimates are providing officials with what is expected to be a close to full return to classroom learning, and all monies dedicated to salaries contained in the budget are allocated to classroom positions.
The Online School will be staffed according to the demand for online classes and will be funded with supplemental funds from COVID-19 relief monies.
Greif outlined initial return to learn plans for elementary, middle and high school students. She said differentiation would continue in some elementary math and reading classes "in order to accelerate learning," and teachers will meet students "where they are" in regards to academic progress to address an expected variety of needs.
"Although differentiation does happen within that workshop model, we wanted to reassure our families that acceleration is still something that we believe in for our students . . . and even if the model looks a little different . . . the goal is still to provide each student with the resources and support they need to find their greatest potential."
Increased focus on emotional well-being also is part of the return plan and face-to-face learning will return for physical education, music, art and library. Online students will access synchronous online art, music, physical education and library services in programs that feature interactive options.
"Our focus will be on meeting students where they are," Greif told board members.
Middle schoolers will continue on an eight-block schedule with continued focus on emotional well-being and establishing healthy routines. Two elective choices will be available for middle school students during the 2021-2022 session, and full blocks of health and physical education will be offered.
Expectations of the plan are directly correlated to the changing nature of regulations, and Greif said staff will continue to monitor those developments and adjust the plan accordingly.
The superintendent said he hoped the presentation provided some answers for parents and student regarding next year and the default for next year will be face-to-face, meaning parents do not have to opt in. Parents who prefer online will need to submit requests.
Board members also heard the first equity report, the result of a request from the panel to compile a comprehensive view of equity in HCPS requested last year.
Dr. Brian Maltby, discipline review officer, and Patrick Henry High School mathematics teacher Dr. Megan Greenbaum headed the study that compiled data from a variety of sources to provide important statistics and trends. The school board tasked school administrators with preparing an annual report that focused on equitable opportunities, student achievement, discipline outcomes human resources, and resource allocation.
Data revealed that 76% of Hanover students are white, while 9.5% are African American and 6.2% are Asian American. That data revealed an inequity in discipline outcomes specifically regarding short-term suspensions, in that Black students accounted for more than 20% of those disciplinary actions.
The study concluded the number of economically disadvantaged students in Hanover continues to increase, but most students felt safe in county schools.
Gifted programs throughout the county also are disproportionally accessed by white students and 84% of advanced diplomas were earned by that group.
Equity and other issues also were apparently on the mind of a group of citizens who rallied prior to last week's meeting in the parking lot of the Central Office. A group calling itself Hanover Patriots announced the rally as an opportunity to "Free Our Schools . . . from critical race theory (equity), masks, indoctrination, COVID-19 tyranny, Anti-American Marxist agenda".
Several of those participants spoke during the public comment period and expressed objections to the county's policy that requires students to wear masks, a proposed Virginia Department of Education mathematics initiative that some speakers equated to a dumbing down of math selections, and the teaching of critical race theory in Hanover classrooms.
Regarding the definition of equity, Gill said, "If you ask 10 people, most likely you are going to get 10 different definitions. It is a word that has come to mean many things to many people. My hunch is that when you (the school board) adopted the equity policy it had a different meaning in your mind than perhaps has been portrayed by others."
Gill clarified the meaning of equity from an operational standpoint. "The definition is simply to provide every student with the resources and materials so that each child can maximize his or her success.
"It is not to limit the abilities or opportunities of one in favor of another. Rather, as a rising tide lifts all ships, so too do we have the responsibility to lift and maximize the potential of every child," Gill said.
Chairman John Axselle reminded the speakers that both the mask wearing regulations and the Virginia Pathways mathematics initiative were state issues and were not under the schools board's purview.
Gill said the system will follow state law requiring masks, but said those guidelines are constantly changing. "As it pertains to masks, frankly, we don't know what it will say in regards to masks in September."
The board is planning action on the return to learn plan at its June meeting, but Gill said there could be more changes and updates would be provided through the upcoming weeks.
In other matters, the superintendent was the subject of a bad news/good news set of motions and approvals from the board in an item added to the action agenda for last week's meeting.
Following a closed session evaluation of the superintendent who is serving in his sixth year at HCPS, the board rescinded the final two years of his current contract . . . and replaced it with a new four-year agreement that extends his tenure until 2025. Financial terms of the new arrangement were not available.