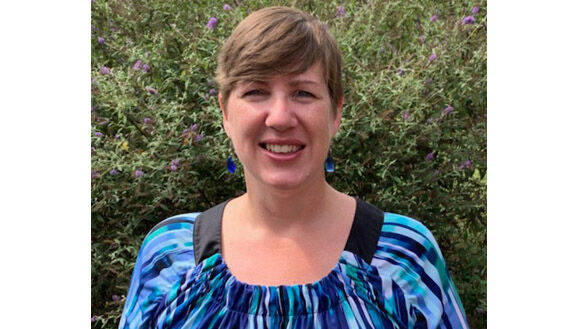 Richmond Suburban News (RSN) is proud to announce the appointment of Powhatan Today editor Laura McFarland to Managing Editor of all of its publications including The Mechanicsville Local, the Ashland-Hanover Local, The Goochland Gazette and Powhatan Today.
McFarland has served as editor of Powhatan Today for the past seven years and will continue in that role with additional managerial duties.
McFarland said she is excited to assume her new role and looks forward to continuing her commitment to local journalism and RSN. "Getting the news that I had been named managing editor was both exciting and daunting," she said. "Having worked for Richmond Suburban News for seven years, I feel like I have a good knowledge of our news organization and am so proud of the products we produce in the counties we cover," she added.
During the past years, McFarland has formed working relationships and friendships with the RSN staff and has gained a healthy respect for the job they do. "Each member of our staff carries the workload of several people as they endeavor to produce quality newspapers in our communities every week," she said. "I literally can't say enough about how amazing they are and how proud I have been to call them my co-workers for the last seven years."
Taking on new responsibilities while being able to remain in a community she loves is a win-win in McFarland's mind. "The thought of taking over leadership of such an amazing group challenges me to continually grow and learn so I can do this role justice while still serving the Powhatan community as the editor of the Powhatan Today."
It didn't take long for McFarland to find her niche in the journalism world, but she had other intentions when she first considered a career. "Up until high school, I thought I wanted to be a lawyer. But as a freshman, the first time I saw my byline, I was hooked and have never wavered in my determination to be a journalist," McFarland said.
She's spent a decade and a half as a working journalist. "The last seven of those years have been spent working as the main source of news for the Powhatan Today newspaper in Powhatan County, where I live and will continue to provide news coverage."
McFarland noted the importance of community journalism and its connection to the people it serves. "Community journalism is the heart of Richmond Suburban News," she said. "For community journalism to work, we need our readers' involvement, whether it is in the form of letters to the editor, contributed articles and photographs, news and sports tips, community calendar submissions, taking a snapshot with your local newspaper while on vacation, or just feedback on what kind of coverage you want to see in your local newspaper."
She moved to the Richmond area in 2014 and began her assignment in Powhatan, but her family lives in Texas, Louisiana and Oklahoma, and she returns home several times a year to visit.
"When I am not working, I divide my time between traveling, reading, hiking, watching movies, playing board games, quilting, and spending time with friends," McFarland said.
Richmond Times-Dispatch Executive Editor and Vice President Paige Mudd, who also oversees RSN operations, said, "Laura has been such a strong presence in the Powhatan community through her work on Powhatan Today, and the entire Richmond Suburban News group will benefit from her outstanding leadership and spirit."